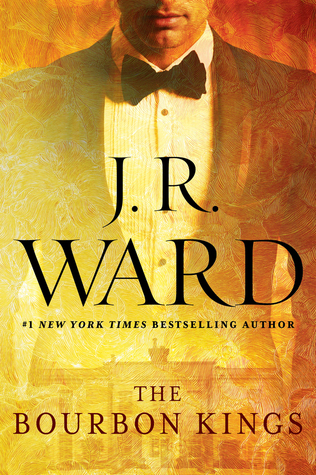 The Bourbon Kings
(The Bourbon Kings Series, #1)
by J.R. Ward
Narrated by Alexander Cendese
Blurb:
The #1 New York Times bestselling author of the Black Dagger Brotherhood delivers the first novel in an enthralling new series set amid the shifting dynamics of a Southern family defined by wealth and privilege—and compromised by secrets, deceit, and scandal....
For generations, the Bradford family has worn the mantle of kings of the bourbon capital of the world. Their sustained wealth has afforded them prestige and privilege—as well as a hard-won division of class on their sprawling estate, Easterly. Upstairs, a dynasty that by all appearances plays by the rules of good fortune and good taste. Downstairs, the staff who work tirelessly to maintain the impeccable Bradford facade. And never the twain shall meet.
For Lizzie King, Easterly's head gardener, crossing that divide nearly ruined her life. Falling in love with Tulane, the prodigal son of the bourbon dynasty, was nothing that she intended or wanted—and their bitter breakup only served to prove her instincts were right. Now, after two years of staying away, Tulane is finally coming home again, and he is bringing the past with him. No one will be left unmarked: not Tulane's beautiful and ruthless wife; not his older brother, whose bitterness and bad blood know no bounds; and especially not the ironfisted Bradford patriarch, a man with few morals, fewer scruples, and many, many terrible secrets.
As family tensions—professional and intimately private—ignite, Easterly and all its inhabitants are thrown into the grips of an irrevocable transformation, and only the cunning will survive.
Available for purchase at
I was really excited when I first found out about a new series being written by J.R. Ward and that it would be similar to the style of Downtown Abbey. Upon receiving the ARC from the Publisher I was all giddy with excitement and immediately started reading. Unfortunately, the story was slow starting and dragged. the characters lacked that spark that made you fall for them. This was quickly becoming a DNF! YIKES!! I was struggling! I decided to put it away and see if the audiobook version would be any better.
I'm an audiobook lover and have found that a good/great narrator can bring a story to life. Which is why I opted to give the audiobook of this book a try. Alexander Cendese is the narrator and this is the first time I listen to a book narrated by him. His voice immediately reminded me of what one may think of uppy up rich Kentucky money. LOL. This is a good thing.
While Alexander made listening to the story better, I can tell you the story still dragged. Part of the issue is that the book is way too long. The other factor are the characters... There are just no redeeming qualities to the majority of them. Brats!
Overall, this is a drama-filled family saga. This is NOT a romance. Perhaps if it was marketed as such it would have been a better read... maybe... who knows... If you like to read novels filled with larger than life characters, and never ending drama then you'll enjoy this! Otherwise... this will make a good tv series, which is in the works! :)


Rating: 2 Stars - It was okay




Disclaimer:
I received a complimentary copy of this book from PENGUIN Publishing Group in exchange for an honest review. This review is my own opinion and not a paid review.