I'm so excited and thrilled to chat with Narrator Thérèse Plummer!
CONTENT/TRIGGER & SPOILER WARNINGs - Conversation includes potential spoilers for Virgin Rivers books & Netflix series as well as the topics of car accident, drunk driver, near death, and physical rehab.
This was a FUN conversation I promise! From narrating the Virgin River Series to being on an episode on the Netflix show, we chatted about all things audiobooks. We also discussed her near fatal car accident midway/towards the end. The accident has changed many things including Thérèse herself, which is why we felt it was important to discuss and not gloss over it. This goes live on Saturday, 6/11/22 which is the 1 year anniversary of the accident. While I don't usually post a new episode on the weekend, I felt this would be an important way to honor her survival and how hard she has fought to get where she is at the moment. It's also meant as a reminder to all to keep fighting and moving forward.
You can also find us on Pocket Casts, Soundcloud, Spotify, iHeart Radio, Google Podcast, Apple Podcasts, Amazon Music and Audible Podcasts!!!
Make sure to follow us on your favorite listening platform to receive notifications of new episodes!!
Support the podcast and get exclusive content by becoming a patreon!
Click here to join!!
Things Discussed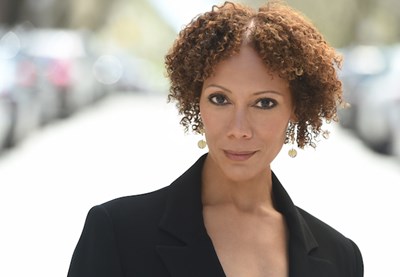 Elijah's Whim
(Shark's Edge, Book 7)
By Victoria Blue
Narrated by Teddy Hamilton and G. C. VonCloudts

Audio only $1.99 via whispersync when you purchase the kindle first.
Available for purchase at


PERCEPTION
(a short story)
WRITTEN AND VOICEOVER BY THERESE PLUMMER
VIDEO AND EDITING BY WILLIAM RODRIGUEZ
A Virgin River Netflix Series
A GoFundMe account was set up
to help cover medical bills, that will be greatly in excess of what insurance will pay; household and other basic expenses, so Thérèse may focus on healing.
From Thérèse GoFundMe account update:
Upcoming Releases
FYI - Affiliated Links Used throughout this post
(The Dark Angel Merchant Marines Series, Book 1)
Narrated by Thérèse Plummer
Release Date: June 14, 2022
Available for pre-order at

How to Fake It in Hollywood
Narrated by Therese Plummer and Andrew Eiden
Release Date: June 14, 2022
Available for pre-order at


Narrated by Therese Plummer
Release Date: June 21, 2022
Available for pre-order at


Visit Audible to see the whole list of upcoming titles
narrated by Thérèse!
About Our Guest
Thérèse Plummer is an actor and award-winning audiobook narrator working in New York City. She has recorded over 450 audio books for various publishers. She won the 2020 Audie Award for her collaborative work on The Only Plane In The Sky: An Oral History of 9/11 by Garrett M. Graff garnering Audiobook of the Year! She won the 2019 Audie Award for her work on the multicast, Sadie by Courtney Summers for Macmillan Audio, was nominated for the Mutli-cast Any Man by Amber Tamblyn for Harper Audio and her solo narration for The Rogue Planets Shaken by Lee W. Brainard for Podium Publishing. The American Library Association (ALA) awarded her work on Sourdough by Robin Sloan as part of the 2018 Listen List: Outstanding Audiobook Narration for Adult Listeners.
Thérèse is the voice of Maya Hansen in the Marvel Graphic Motion Comic Ironman Extremis, Dr. Fennel in Pokemon and for various Yu-Gi-Oh characters. Television Guest Star Roles on:Virgin River for Netflix, The Good Wife, Law and Order SVU as well as voice-over for commercials and film. She lives on the East Coast with her husband Brian and their dog Butter and cat Chucky.
You can connect with Thérèse at


Audiobook Lovin Series 2022 Partners