Happy Wednesday, aka
Gift Ideas for the Book Lover
day!
After the holiday madness and everyday craziness, I thought this would be a fitting theme! LOL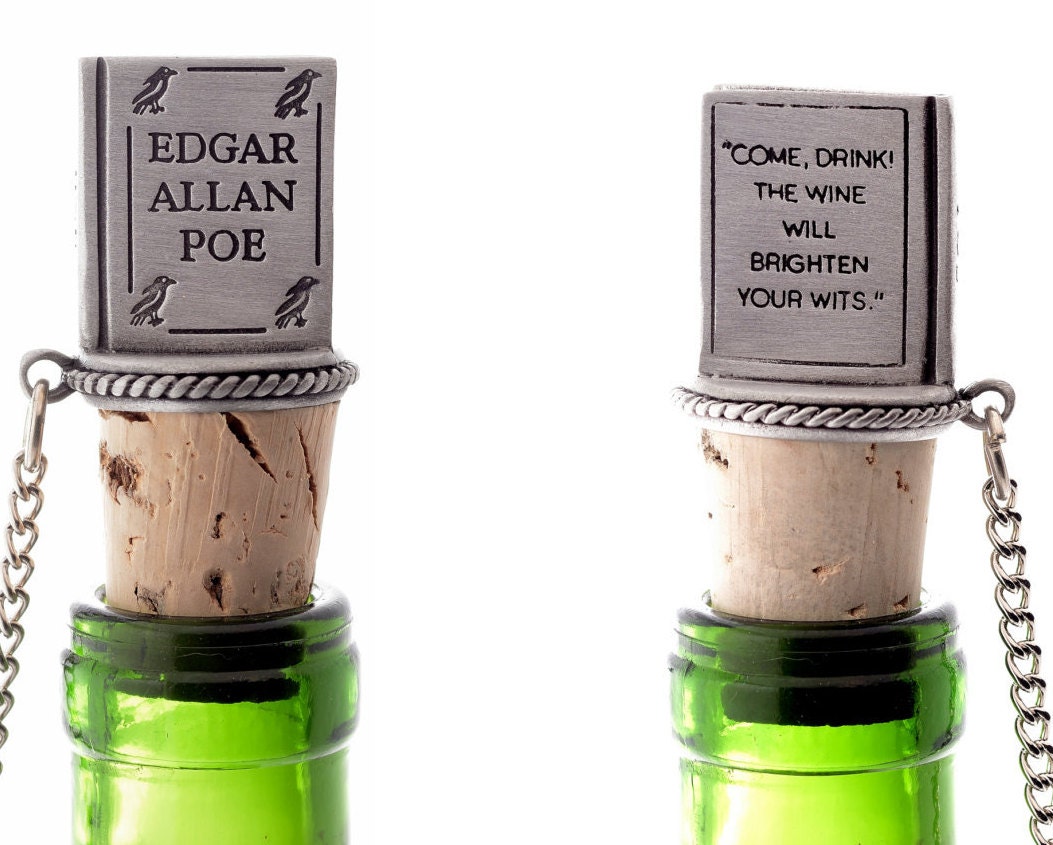 William Shakespeare Wine Quotation Bottle Stopper Pewter Book with Chain and O-Ring
$11.95 (plus S&H)
Wine, literature and history come alive with this unique made in the USA William Shakespeare Pewter Wine Stopper featuring the famous author's name, decorative border and image on the front and a wonderful Shakespeare wine-related quote on back, "Good company, good wine, good welcome, can make good people."
Each Wine Stopper is a hand-cast book replica, made of genuine pewter, intricately designed and hand-polished resulting in incredible quality and appeal. The author's name is also featured on the spine and the book pages seem so real you'll want to open them up and start reading! The natural cork base fits snuggly atop any wine bottle and helps preserve the wine until it's fully consumed - and an attached Stainless Steel Chain and O-Ring keeps the Stopper close-by when not in use.
This is a unique, classic item that is not only functional but also a wonderful conversation piece. For any housewarming or party gift, William Shakespeare fan, lover of literature, history or wine, it is the ultimate Wine Stopper.
Use Coupon Code:
LOVERS17 and receive 10% off any purchases through Jan. 31, 2017.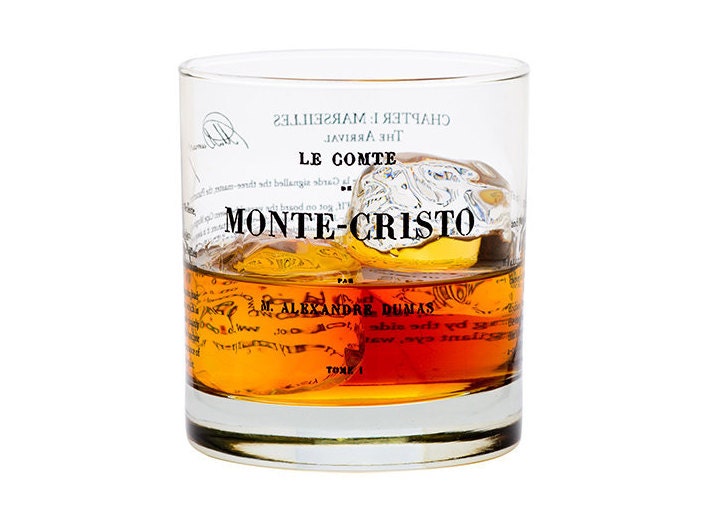 Count of Monte Cristo - Literature Rocks Glass
By theUncommonGreen
Favorite shop
$13.00 (plus S&H)
One 11 oz rocks glass showcasing the first edition inside cover page and opening line of The Count of Monte Cristo by Alexandre Dumas.
"...standing by the side of the pilot, who was steering the Pharaon towards the narrow entrance of the inner port, was a young man, who, with activity and vigilant eye, watched every motion of the ship, and repeated each direction of the pilot."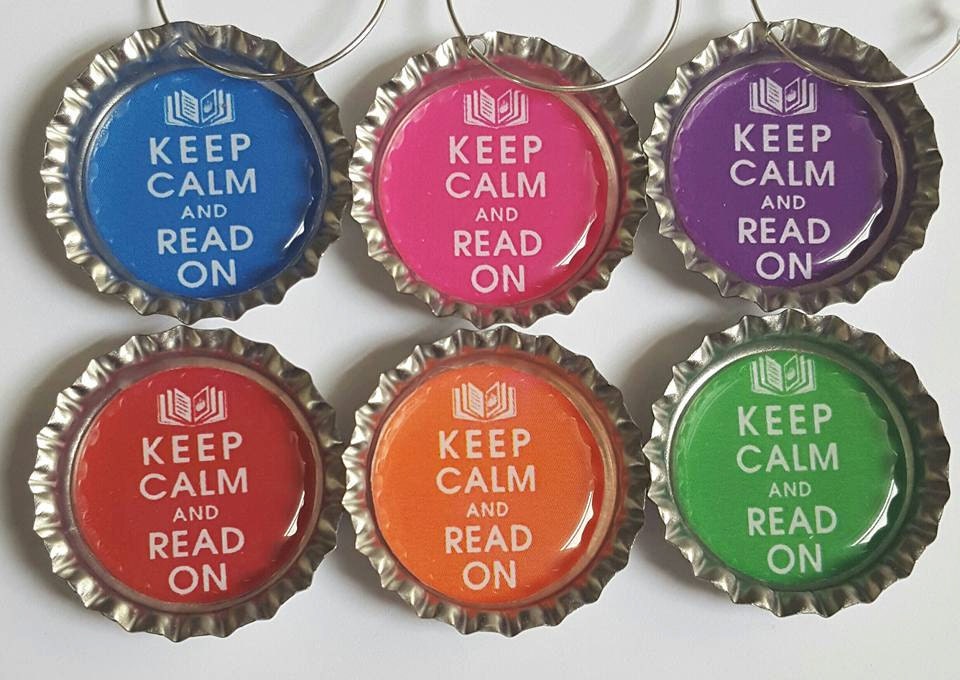 Book Wine Charms gifts for readers love to read
$14.00 (plus S&H)
Book lover Wine charms
1 inch silver plated metal hoop
1 inch bottlecap
epoxy dome for protection
set of six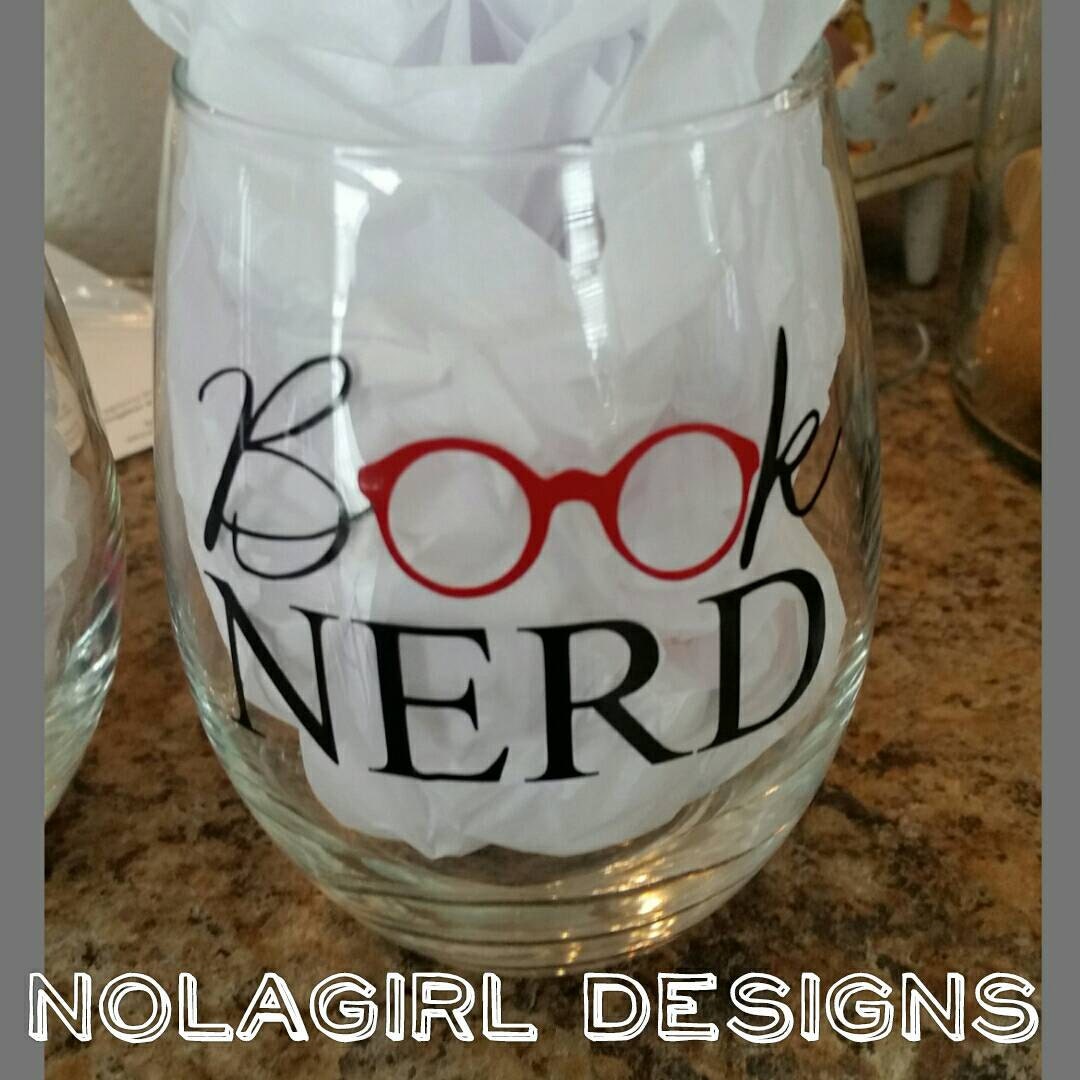 Book Nerd, Wine Glass, I Love to read, Library, Book lovers, Ladies Gifts, Stemless wine glass, Glasses, Nerd, Book, Custom Designs, vinyl
By NolaGirlDesign
$14.00+ (plus S&H)
Book Nerd Wine Glass. This glass is a great gift for the people in your life who love to read!
You can choose the colors for the words and the glasses. You can also add a name or monogram to the reverse side to make it extra special.
These wine glasses are glass and hold 10 ounces of your favorite beverage. I use Oracal 651 Vinyl. This vinyl is durable and will last as long as your care for it properly. Wash with cool water, NEVER rub or place in the Dishwasher. Let air dry.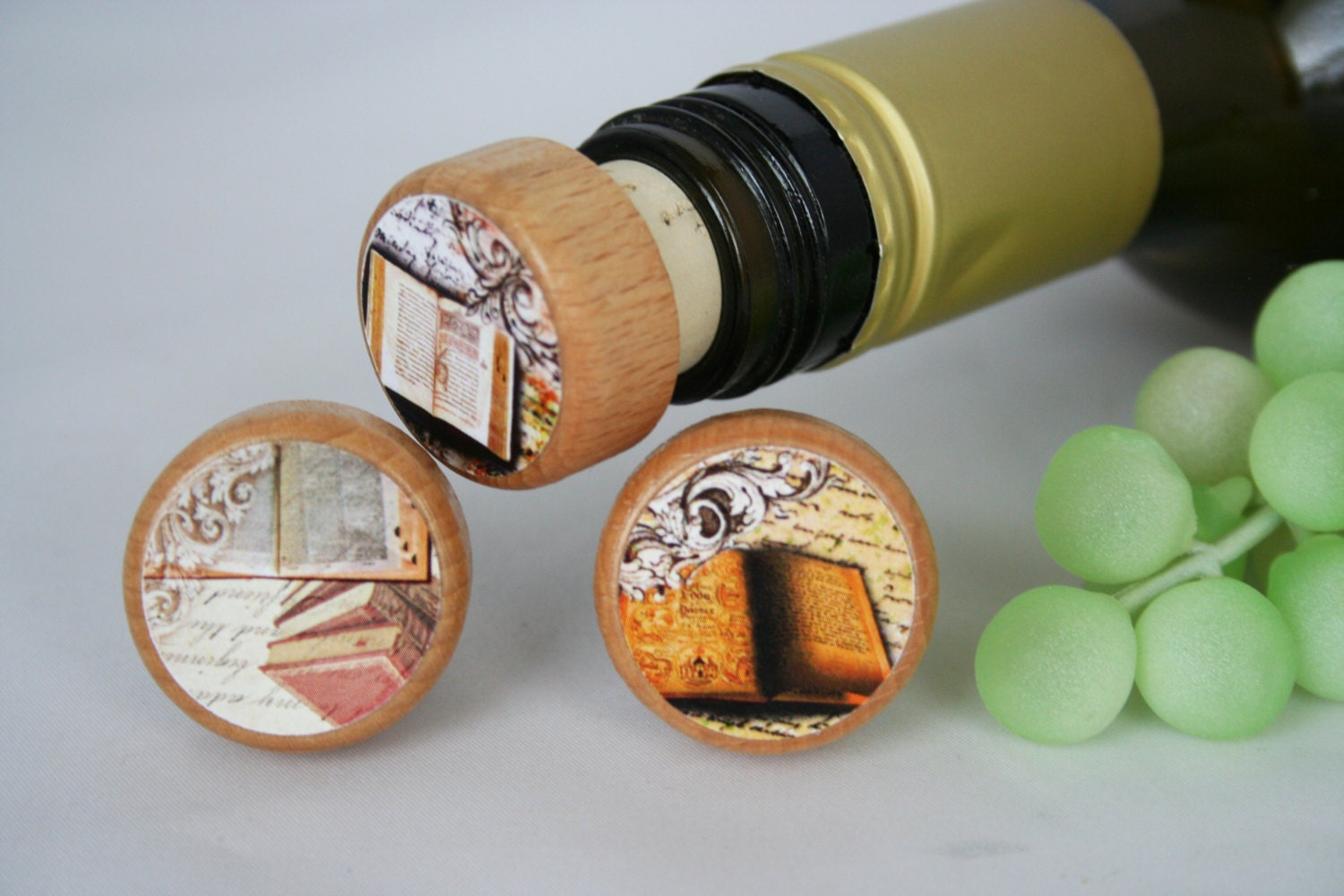 Book Wine Stopper, Wine Stopper, Cork Stopper, Book Lover Stopper, Wine Cork, Reading Gift,Reader Gift, Old Book
By HobKnobin
$5.00 (plus S&H)
Hand made Baseball wine stopper images will not fad or rub off. These wine stoppers are sealed with several layers of protective top coat sealer- insured to last. All wine stoppers fit both white, red wine bottles and many others. Choose from images 1-15- see fourth pictures for your choices. If you want varies baseball designs on your wine stoppers you can add this listing to your checkout as many times selecting the different number (design) you want each time for each stopper.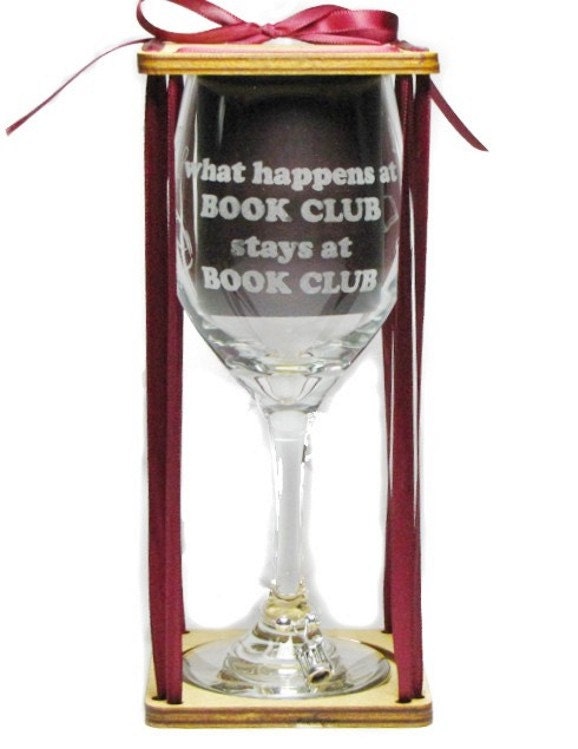 Book Club "What Happens at Book Club Stays at Book Club" - 360 Degree Engraved Glass - Stemmed, Permanently Etched - Unique Gift!
$19.95 (plus S&H)
These fun and elegant wine glasses are created using laser engraving that permanently etches the glass so you can enjoy them for years without worrying about hand-washing and paint wearing off. Wine glasses and bottles decorate the glass around the sides and back.
The 11oz. stemmed glass with a FREE wine charm is handsomely presented in laser cut and engraved packaging that can become 2 coasters!
This is hands-down the highest quality etched glass available.
If items are no longer available, please contact the seller to request further information.
Click
here
to see more gift ideas!!
Visit us every Wednesdays for more awesome gift/present ideas for you or the
Book Lover in your life!!!