Hi Everyone!! Welcome to this week's "Gift Idea For The Book Lover"!
Scroll down below and let me know which one you like!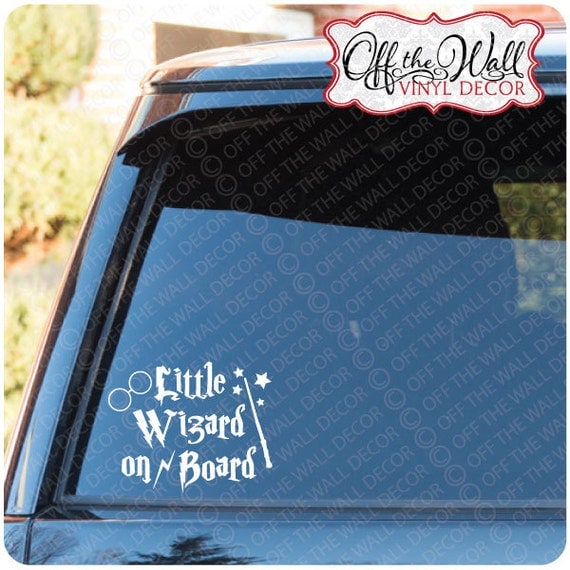 Harry Potter "Little Wizard on Board" Vinyl Car/Truck Decal Sticker
$4.95 (plus S&H)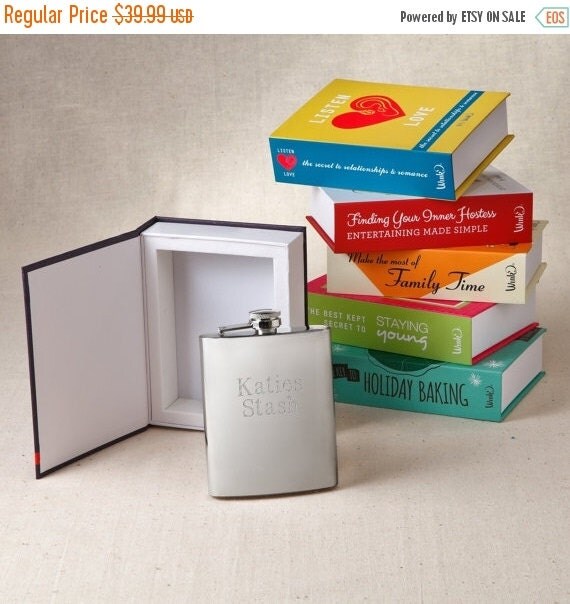 Personalized Flask In a Book - Finding Your Inner Hostess - Fun Books with Flask Insert (1129)
$27.99 (plus S&H)
Personalized Flask-In-a-Book, hidden personalized flask set is a hillarious gift and makes for a fun surprise! Our Book Flasks have great titles such as "Finding Your Inner Hostess" or "Staying Young" and "Making the Most of your Family Time" Flask is personalized and inserted back into the book and will slide right back on your shelf with ease...and a secret inside!
PERSONALIZATION: Up to 2 lines up to 15 characters per line
SIX Hillarious Title Choices:
Select from 6 Book Cover designs
1. Finding Your Inner Hostess, Entertaining Made Simple
2. Make the most of Family Time
3. How to Maximize Your Time
• Send personalization in the message box upon checkout
• Our gifts ship within 3-4 business days
Sparkle Rhinestone Owl Bookmark, Gold Owl and Branch Bookmark, Owl Lovers, Booklovers Gift, Student Gift, Teachers Gift, Book Accessories
$5.82 (plus S&H)
Gorgeous Enamel and Rhinestone Owl + Branch Bookmark. Great Gift for Students, Teachers and Booklovers.
Smooth Gold Metal Bookmark approx 87mm.
Rhinestone Enamel Owl Charm approx 55mm x 30mm.
Gold Tone Branch Charm approx 38mm x 20mm.
Branch and Owl hang approx 95mm from Bookmark.
Care: Clean with a soft cloth and avoid getting wet.
The owl is sacred to the Greek goddess of learning, Athena, and is even depicted on some Greco-Roman currency as a symbol of status, intelligence and of course, wealth.
The Branch is an extension of a tree.
Trees are symbols of physical and spiritual nourishment, transformation and liberation, sustenance, spiritual growth, union and fertility.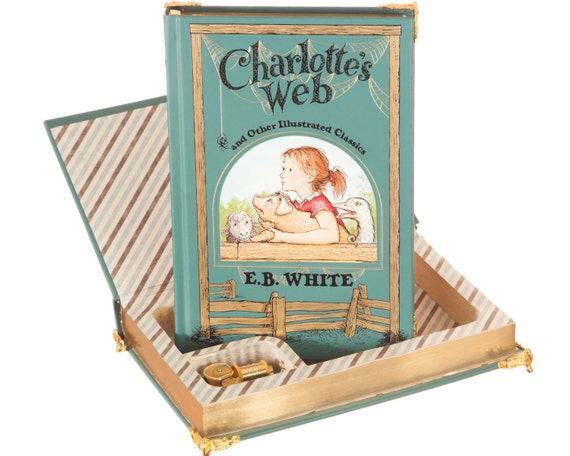 Hollow Book Music Box - Charlotte's Web by E.B. White
$78.00 (plus S&H)
This is a music box made from a real leather-bound book entitled "Charlotte's Web" by E.B. White. It includes a gold-finish music box movement with your choice of 16 songs. The book features an exquisitely designed bonded-leather binding with distinctive gilt edging and an attractive silk-ribbon bookmark.
• Features a magnetic closure and four ornamental gold-finish feet
• Music box movement plays for three minutes on a single winding
• Music starts when the book is opened and stops when it is closed
• The book's interior cavity has been bound with multiple coats of an acid-free, archival-quality bookbinding adhesive to ensure its sturdiness and stability for generations to come
• Dimensions (including feet): approximately 9.59 x 6.63 x 1.63 inches
• Dimensions of internal cavity (including music movement compartment): approximately 8 x 4.72 x 1.00 inches
If items are no longer available, please contact the seller to request further information.
Click
here
to see more gift ideas!!
Visit us every Wednesdays for more awesome gift/present ideas for you or the
Book Lover in your life!!!