A little bit of everything in this week's "Gift Idea For The Book Lover"! Check out this week's items and let me know which
is your favorite?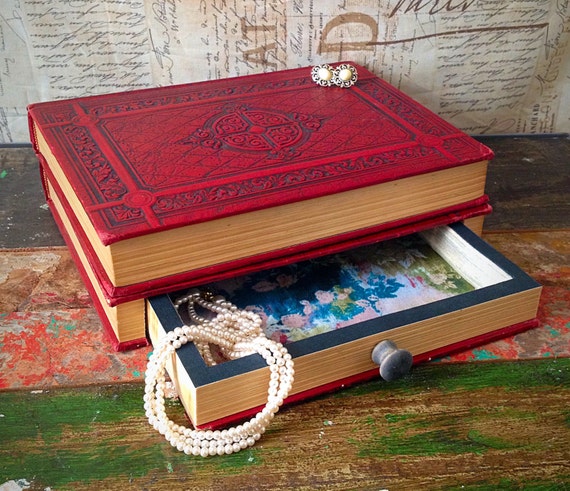 ON SALE, Book Jewelry Box, vintage, antique, recycled, upcycled, storage box, steampunk, Harry Potter, Hunger Games, twilight
$35.00 (plus S&H)
Here we have a beautifully handcrafted jewelry box made from vintage books.
Our team is always on the hunt for beautiful vintage books to make sure that your jewelry box will always be unique and one of a kind. Each box will have a fabric lining with wooden knobs to keep a vintage look. These boxes take an average of 6 hours to make and are then inspected by our lead artist to ensure top quality. All boxes are made and ready to ship.
2 book set, open top, multicolor fabric lining, beautiful etched design on cover, and wooden knobs.
Jewelry box measures (inches)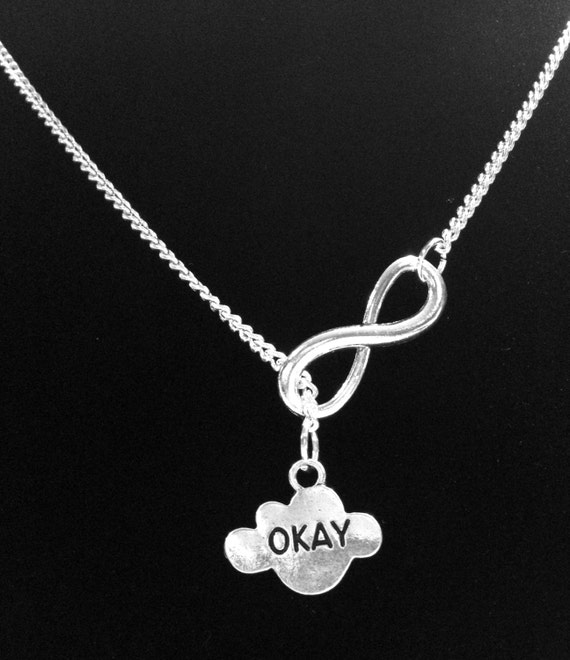 Infinity Okay Book Lover Our Always Forever Y Lariat Style Necklace
$12.00 (plus S&H)
The charms are silver tone. Okay charms are approx. 17x14mm and infinity is 24x8mm. The chain is silver plated link chain and is 18" long. Has lobster clasp closure on the chain. Gorgeous!!! Made of silver plated alloy.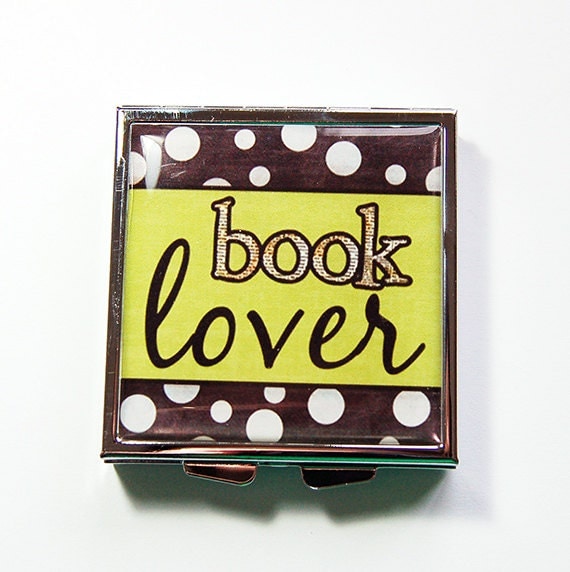 Book Lover Pill box, Book Lover pill case, Square Pill box, Pill box, Pill Case, 4 Sections, Gift for book lover, Librarian, Teacher (4260)
$13.00 (plus S&H)
This fun case would be perfect for carrying pills or mints in.
Inside is a hard plastic liner divided into four sections.
The design is sealed behind clear scratch resistant epoxy. It comes with a black velvet bag for added protection.
- Design area: 54mm x 55mm
The design is available in two color schemes, green and red. Please select your color from the drop down list.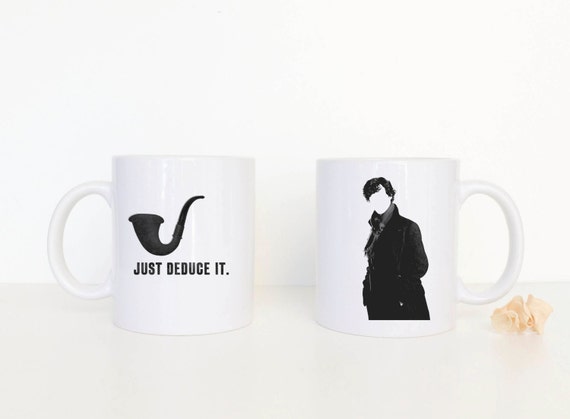 Sherlock Holmes Coffee Mug. Benedict Cumberbatch as Sherlock Coffee Mug. Book Lover's Mug. Unique Mug.
$15.99 (plus S&H)
Hand pressed Sherlock Mug - one side has Benedict Cumberbatch, the other has "Just Deduce It" quote underneath a pipe.
Microwave and dishwasher safe.
All mugs are made to order.
Please check each item's processing time in the "Shipping" tab as they change seasonally. Most items ship 3-5 business days after date of purchase. Some hand painted mugs may take additional time.
If items are no longer available, please contact the seller to request further information.
Click here to see more gift ideas!!
Visit us every Wednesdays for more awesome gift/present ideas for you or the
Book Lover in your life!!!