Hi Everyone!!! Look at what Mad Hatter has to show us.
There are some much anticipated temptations coming out this week.
What will you be bringing home?
Forever Mine by Monica Burns
For Fans of A KNIGHT IN SHINING ARMOR "Forever Mine is the best time-travel romance I've ever read, rivaling Jude Deveraux for intensity and chemistry between the hero and heroine." — Lucy Monroe, USAToday bestselling author
When a bomb explosion thrusts Victoria Ashton backward in time to 1897, she's forced to impersonate the Countess of Guildford. Despite Victoria's attempts to convince the earl she's not his wife, her counterpart's infidelity, lies, and ill-tempered personality makes the task almost impossible. Worse, Victoria finds herself falling in love with a man who loathes her. Only when the earl learns to trust her does she realize her future lies in the past. But love always comes at a price, and she must make a painful sacrifice in order for them to be together.
Nicholas Thornhill, Earl of Guildford has been searching for his missing wife for three weeks. Rumors of him being guilty of murder make him unwilling to believe his wife's latest in a multitude of lies. But the changes in Victoria continuously surprise him. Despite his best intentions, he finds the contempt he once felt for his wife turning into something deeper and stronger. But when danger threatens to separate them forever, he must forge a bond with her that crosses the boundaries of time.
"With Forever Mine, Monica Burns delivers another gorgeous and deeply emotional story with a smart, strong-willed heroine and a tortured and oh-so-sexy hero."
— Vanessa Kelly. Bestselling author of historical romance
City of Eternal Night (Crescent City, #2) by Kristen Painter
Magic and mystery collide in this second installment of the new urban fantasy series by House of Comarre author Kristen Painter.
Still coming to terms with their unexpected partnership, Augustine and Harlow have a tentative truce. With Harlow slowly working to accept being fae, Augustine still learning how to be Guardian, and feelings growing on both sides though, they do not have an easy road ahead.


But when a young girl is stolen from the Mardi Gras Exemplar Ball -- the biggest far event of the year -- Harlow and Augustine must put all their issues aside to bring her home alive. Harlow's father, Braziano, is of course their number one suspect, but evil lurks in every corner of the city and time is running out. Their only choices: Either find a way to rescue the girl, or Augustine must die.
Darkness Falls (Dark Angels, #7) by Keri Arthur
New York Times bestselling author Keri Arthur brings her Dark Angels series to a breathtaking conclusion as half-werewolf, half-Aedh Risa Jones treads a knife's edge between the salvation of the human race and its total annihilation.
The search for the last key to the gates of hell has begun, and half-werewolf, half-Aedh Risa Jones is in more danger than ever—and one misstep could prove ruinous. It's only a matter of time before Madeleine Hunter, the dangerous head of the vampire council, begins her hunt for complete domination. And for Risa, that comes with an alarming ultimatum: hand over the last key to Hunter or, one by one, her loved ones will die.


Now, it's a race against time for Risa to save those she loves, and to stop Hunter's apocalyptic plan to open the very gates of hell.
Jason (Anita Blake, Vampire Hunter, #23) by Laurell K. Hamilton
"Enjoying pain with your pleasure is something you either get, or you don't. If you get it, then you don't really need it explained, because you know how good it feels, and if you don't get it then no amount of talking is going to convince you it makes sense."
But sometimes you have to explain the unexplainable, especially if the love of your life needs to understand, or she'll leave you. Jason Schuyler is one of Anita Blake's best friends and favorite werewolves, with benefits. J.J. is his lady love, an old flame from childhood who dances at one of the top ballet companies in New York. She's accomplished, beautiful, and she's crazy about him, too. Neither of them wants to be monogamous, so what could go wrong?


J.J. is enthusiastically bisexual, with an emphasis on the female side of things. She plans to keep sleeping with women, because Jason can't meet that need, just like she can't meet Jason's need for rough sex and bondage. J.J. doesn't understand why Jason isn't content to go elsewhere for a need she can't fulfill, so Jason asks Anita to help him explain.


Anita is having her own relationship growing pains with her only female lover ever, Jade. Jason suggests that J.J. might be able to help Anita with her girl problem, while she helps him with his kinky explanations. With some encouragement from a few other lovers in Anita's life she reluctantly agrees, and J. J. makes plans to fly into town for an experience that none of them will ever forget.
Ravencliffe (Blythewood, #2) by Carol Goodman
She's a student at Blythewood Academy, an elite boarding school that trains young women to defend human society from the shadowy forces that live among us. After the devastating events of her first year at Blythewood, Ava is eager to reunite with her friends—and with Raven, the compelling but elusive winged boy who makes her pulse race. She soon discovers, though, that the sinister Judicus van Drood hasn't finished wreaking havoc on Blythewood—and wants to use Ava and her classmates to attack a much bigger target.


Ava's the only one with any hope of stopping van Drood. But to scuttle his plans, she must reveal her deepest secret to everyone at Blythewood. What's she willing to sacrifice to do what's right—her school? Her love? Or her life?
The Highland Dragon's Lady (Highland Dragon, #2) by Isabel Cooper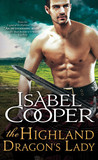 Regina Talbot-Jones has always known her rambling family home was haunted. She also knows her brother has invited one of his friends to attend an ill-conceived séance. She didn't count on that friend being so handsome... and she certainly didn't expect him to be a dragon.
Scottish Highlander Colin MacAlasdair has hidden his true nature for his entire life, but the moment he sets eyes on Regina, he knows he has to have her. In his hundreds of years, he's never met a woman who could understand him so thoroughly... or touch him so deeply. Bound by their mutual loneliness, drawn by the fire awakening inside of them, Colin and Regina must work together to defeat a vengeful spirit - and discover whether their growing love is powerful enough to defy convention.
Universal Alien (Katherine "Kitty" Katt, #10) by Gini Koch
Being the wife of the Vice President isn't easy. Especially when your talents lie in kicking butt and rocking out . . .
Jeff and Kitty Katt-Martini find out just how easy it is for the wife of the Vice President of the United States to unintentionally insult an ally. Now they have to smooth things over with the Australian Prime Minister, pronto, or risk creating an international incident the worldwide anti-alien coalitions will be able to use to force Jeff to resign and the A-Cs to leave the planet.


But before Kitty can make things worse, a cosmic congruence and a little help from some powerful beings shoves her into another world -- one where she's been married to Charles Reynolds for years and aliens don't exist. She's also landed in the middle of a huge conspiracy and is marked for death . . . but at least that's business as usual.


Kitty's not the only one confused, because the Kitty from that world has taken her place in this one. Now Alpha Team and the Diplomatic Corps have to make sure that no one spots that there's been a switch, while keeping World War III from happening. And they have to do so while keeping this new Kitty in line, because she has views about what to do and how to it, and time is running out.
Can both Kittys save their respective days before it's too late to go home to the universes they belong to? Or will one Kitty decide to keep the other's life . . . forever?
Wickedly Wonderful (Baba Yaga, #2) by Deborah Blake
Known as the wicked witch of Russian fairy tales, Baba Yaga is not one woman, but rather a title carried by a chosen few. They keep the balance of nature and guard the borders of our world, but don't make the mistake of crossing one of them…
Though she looks like a typical California surfer girl, Beka Yancy is in fact a powerful yet inexperienced witch who's struggling with her duties as a Baba Yaga. Luckily she has her faithful dragon-turned-dog for moral support, especially when faced with her biggest job yet…


A mysterious toxin is driving the Selkie and Mer from their homes deep in the trenches of Monterey Bay. To investigate, Beka buys her way onto the boat of Marcus Dermott, a battle-scarred former U.S. Marine, and his ailing fisherman father.


While diving for clues, Beka drives Marcus crazy with her flaky New Age ideas and dazzling blue eyes. She thinks he's rigid and cranky (and way too attractive). Meanwhile, a charming Selkie prince has plans that include Beka. Only by trusting her powers can Beka save the underwater races, pick the right man, and choose the path she'll follow for the rest of her life.
Wolf's Fall (Alpha Pack, #6) by J.D. Tyler
A top secret team of wolf shifters, the Alpha Pack are former Navy SEALS that use their Psy powers to take on the world's greatest predators. But while each member is loyal to the pack, it can be hard to deny the call of desire…
Still tormented by his recent captivity, Alpha Pack commander Nick Westfall isn't sure he's fit to lead—especially when he meets the one woman he can't claim without reliving the torture he endured at the hands of a rogue vampire.


Vampire princess Calla Shaw has seen her own share of heartbreak, but she can tell that the wild attraction she and Nick feel for each other could turn into something significant—if only he'd let it. But Calla isn't about to give up on her mate without a fight.


Time is running out, not only for Nick to claim his mate, but for Calla and her coven. A vampire war is on the horizon, one the Alpha Pack can't hope to win if their leader can't pull himself back from the abyss.