This is the second year The Book Nympho and
Hot Listens
team up to create the
Audio Book Challenge
and its the second year that I have participated. I LOVE audio books and believe them to be a great resources to readers and a great asset to authors. I've listened to a lot of audio books this year and some were re-reads which I LOVED doing as the first time around, I devoured the books that some of those small but important details didn't stick. I'm going to share with you my favorite ones in Audio book and the why!
Favorite Series:
This year, my all time favorite Audio Book series is a tie between The Mageri Series and The Seven Series by
Dannika Dark
! The narrator, Nicole Poole, does a great job of giving life to each of the character and providing unique tones, accents, personalities, etc. These two series in audio were a re-read for me and loved it! I realized small "bread crumbs" that Dannika includes but missed during the first pass of reading since I was so engrossed in the story!
Another great audio book series is
Darynda Jones
's "Charlie Davidson" Series! Lorelei King is the narrator for this series and she freaking rocks!! Her narration brings Darynda's world and characters to life!!
New to me series and LOVED IT!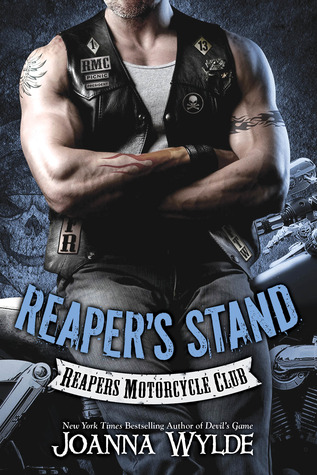 This was the first time I "read" a book by
Joanna Wylde
and WOW! Talk about falling in love! While
REAPER'S STAND
is the fourth in the series, I wasn't lost nor did I feel like I was missing something. Instead it made me want to read the previous books!
This audio book had two narrators - one female and one male but they took turns narrating based on who's POV the chapter. At first I was a tad bit disappointed BUT it worked for this book and it made complete sense based on how the book was written.
While both narrators did a great job,
Sean Crisden
made the audio book for me. He captured Reese's character perfectly! I so looked up what other books he has narratored and added them to my TBR list. Turns out, a few were already on the list. :)
Can't wait to start the new year as there are so many more books to listen to!!
Have you found a new series via audio that you fell in love with?