Alice Clayton
worked in the cosmetics industry for over a decade before picking up a pen (read laptop).
She enjoys gardening but not weeding, baking but not cleaning up, and finally convinced her long-time boyfriend to marry her.
Now, about that Bernese Mountain dog...
You can find Alice at
Website
Facebook
Twitter
Audible
Emotionally complex, sexy, and funny stories are her favorites both to read and to write. Annabeth loves finding happy endings for a variety of pairings and is a passionate gay rights supporter. In between searching out dark heroes to redeem, she works a rewarding day job and wrangles two children.
You can find Annabeth at
Website
Facebook
Twitter
Goodreads
Audible
Carrie Ann Ryan
never thought she'd be a writer. Not really. No, she loved math and science and even went on to graduate school in chemistry. Yes, she read as a kid and devoured teen fiction and Harry Potter, but it wasn't until someone handed her a romance book in her late teens that she realized that there was something out there just for her. When another author suggested she use the voices in her head for good and not evil, The Redwood Pack and all her other stories were born.
Carrie Ann is a bestselling author of over twenty novels and novellas and has so much more on her mind (and on her spreadsheets *grins*) that she isn't planning on giving up her dream anytime soon.
You can find Carrie Ann at
Website
Facebook
Twitter
Newsletter
Dani Harper
is a former newspaper editor whose passion for all things supernatural led her to a second career writing paranormal fantasy. There isn't anything she likes better than exploring myths and legends from many cultures, which serve to inspire her stories.
Love fairies? Dani's new Grim Series is bringing Celtic faery legends into modern-day America: Storm Warrior, Storm Bound and Storm Warned. (Storm Warrior earned a starred review from Publishers Weekly.) Learn more at http://www.daniharper.com
Die-hard werewolf fans will want to meet Dani's unique take on shapeshifters: the Macleod clan in Changeling Moon, Changeling Dream, and Changeling Dawn. (Book 1, Changeling Moon, was a 2012 RITA finalist.) Need more shapeshifters? Try First Bite, a Dark Wolf story. Dani's latest release is a PNR for those who love ghost stories with a twist: THE HOLIDAY SPIRIT.
You can find Dani at
Website
Facebook
Twitter
Pinterest
Goodreads
Audible
You can find Darynda at
Website
Facebook
Twitter
Goodreads
Pinterest
Audible
Dianne Duvall
is the
New York Times
and
USA Today
Bestselling Author of the Immortal Guardians paranormal romance series and
The Gifted Ones
series. Her books have twice been nominated for RT Reviewers' Choice Awards and are routinely deemed Top Picks by
RT Book Reviews
, The Romance Reviews, and/or Night Owl Reviews. Reviewers have called Dianne's books "fast-paced and humorous" (
Publishers Weekly
), "utterly addictive" (RT Book Reviews), "extraordinary" (Long and Short Reviews), and "wonderfully imaginative" (The Romance Reviews).
Dianne loves all things creative. When she isn't writing, Dianne is active in the independent film industry and has even appeared on-screen, crawling out of a moonlit grave and wielding a machete like some of the vampires she creates in her books.
You can also find Dianne at
Website
Facebook
Twitter
Goodreads
Pinterst
Audible
Tantor
Donna Grant
has been praised for her "totally addictive" and "unique and sensual" stories. Her latest acclaimed series, Dark Kings, features a thrilling combination of dragons, Fae, and immortal Highlanders who are dark, dangerous, and irresistible. She lives with her two children and an assortment of animals in Texas.
You can find Donna at
Website
Facebook
Twitter
Goodreads
Audible
Tantor
Emma Chase
is the
New York Times
and
USA Today
bestselling author of the hot and hilarious Tangled series and The Legal Briefs series. Emma lives in New Jersey with her husband, two children and two naughty (but really cute) dogs. She has a long-standing love/hate relationship with caffeine.
You can find Emma at
Website
Facebook
Twitter
Goodreads
Audible
Gabra Zackman
is a New York City based actress, writer and audiobook narrator. She has performed in regional theaters across the country, several Shakespeare festivals, off Broadway, and also did a stint in the theaters of Denver, Colorado. She has been seen on TV in "Law and Order", "SVU" and "AMC" as well as a few small film roles. She was recently seen in Theatre BEDLAM's off-broadway hit production of Sense and Sensibility.
Gabra has a parallel career in audiobook narration, and has worked in that field for over 10 years, having relationships with studios in the New York area, Denver and all the places she has performed around the country. After recording over 300 audiobooks, many of them romance, Gabra decided to use her storytelling addiction to write some of her own. When she lived in Denver for a spell, she hooked up with a friend's New York literary agent who was looking for romance submissions, and the wheels began to turn.
Though Gabra has written a handful of essays, a screenplay, and a host of blog posts, the Bod Squad Series is her first stab at writing novels. She writes the stories she wishes she lived: ones filled with romance, intrigue, humor, and wild and witty characters. The inspiration for this series was her love of the romance genre, her admiration for many of the writers whose work she has narrated, and her undying passion for James Bond. She also based three of the main characters on a few of her best friends. Gabra moved back to New York a couple of years ago and brought her stories with her. She now lives in Queens, in the first apartment that has really felt like home, a place that reminds her of her grandmothers.
Gabra can often be found traipsing across a stage, rocking the mic for an audiobook recording, or exploring the cafes of Queens, New York, dressed in disguise and looking for the perfect place to write sexy tales of kooky undercover agents. You can learn more about all her many adventures at www.gabrazackman.com. If you prefer, you can use www.audiobookgoddess.com. It goes to the same website, but makes you laugh as you type it. You can also follow her on Twitter @GabraZackman, on Goodreads, on LinkedIn and at her Bod Squad Series Facebook page. Also check out her current weekly guest blog on www.xoxoafterdark.com where she posts her thoughts about ABC's new series, The Bachelorette.
You can find Gabra at
Website
Facebook
Twitter
Goodreads
Audible
Heather Killough-Walden
is a California native currently living in Texas with her husband, child, and King Charles Cavalier. She is the New York Times and USA Today bestselling author of the Big Bad Wolf series, The Kings series, the Lost Angels series, the October Trilogy, the Neverland series, and The Chosen Soul series. Heather's educational background includes religious studies, archeology, and law. She has traveled all over the world but hopes to one day live in a town with a world-class hockey team. (Let's Go Pens!)
You can find Heather at
Website
Facebook
Twitter
Goodreads
Pinterest
Audible
Tantor
Jessica Clare
is a New York Times and USA Today Bestselling author who writes under three different names. As Jill Myles, she writes a little bit of everything, from sexy, comedic urban fantasy to zombie fairy tales. As Jessica Clare, she writes erotic contemporary romance.
She also has a third pen name (because why stop at two?). As Jessica Sims, she writes fun, sexy shifter paranormals. She lives in Texas with her husband, cats, and too many dust-bunnies. Jill spends her time writing, reading, writing, playing video games, and doing even more writing.
You can find Jessica at
Website
Facebook
Twitter
Goodreads
Audible
Tantor
Joanna Wylde
is the secret identity of an international library spy who has travelled the world in search of exactly the right book to read. Despite her endless efforts, she's still seeking the Ultimate Story — a story so powerful, so incredible that time itself stops while it's being read, kittens spontaneously spring forth from rainbows, and unicorns bow their heads in praise. Joanna's hobbies include manatee wrestling (six time north Idaho champion), arguing about the pros/cons of the Oxford comma and refusing to accept that Chicago style should trump AP. You can learn more about Joanna and her work at www.joannawylde.net
You can find Joanna at
Website
Facebook
Twitter
Goodreads
Audible
Katie Reus
is the New York Times and USA Today bestselling author of the Red Stone Security series, the Moon Shifter series and the Deadly Ops series. She fell in love with romance at a young age thanks to books she pilfered from her mom's stash. Years later she loves reading romance almost as much as she loves writing it. However, she didn't always know she wanted to be a writer. After changing majors many times, she finally graduated with a degree in psychology. Not long after that she discovered a new love. Writing. She now spends her days writing dark paranormal romance and sexy romantic suspense.
You can find Katie at
Website
Facebook
Twitter
Sign up for Katie's newsletter
Goodreads
Audible
Tantor
Kendra Elliot:
As a kid, I read and read and read. Laura Ingalls, Nancy Drew, and Trixie Belden were my close companions, and I was never without a book in hand. Today, mysteries are my primary reading genre. I enjoy Lee Child, Karen Rose, Robert Crais, and Tami Hoag. But I also love a sweeping historical novel by Diana Gabaldon or a contemporary romance by Rachel Gibson.
I decided to try my hand at writing a novel after I read a newspaper article about NaNoWriMo. Heck, I can do that. I sat down and wrote a contemporary romance but kept tripping over dead bodies in each chapter. I got the hint and my stories evolved into romantic suspense.
I joined my local Romance Writers of America chapter, the Rose City Romance Writers, and found a fabulous community dedicated to educating its members about writing and publishing. Book purchases are tax deductable?? I also belong to International Thriller Writers and the Kiss of Death Chapter of RWA.
In 2010, my manuscript, Stronger Than Bone (HIDDEN), was a finalist in RWA's prestigious Golden Heart® contest. My third book, BURIED, won the Daphne Du Maurier award for romantic suspense and was nominated for the 2014 International Thriller Writers's award for Best Paperback Original and Romantic Times Magazine's best Romantic Suspense of 2013.
I grew up in the lush Pacific Northwest and still live there with my husband, three daughters, two cats, and a Pomeranian. I am fascinated with forensics, refuse to eat anything green, and love a good Mai Tai on the beach on Kauai.
You can find Kendra Elliot at
Website
Facebook
Twitter
Goodread
Audible
Kristen Ashley:
I was born a middle class white child in Gary, Indiana, USA. One of the last of a dying breed. I nearly killed my mother and myself making it into the world, seeing as I had the umbilical cord wrapped around my neck (already attempting to accessorize and I hadn't taken my first breath!). Mom says they took me away, put her back in her room, she looked out the window, and Gary was on fire (Dr. King had been assassinated four days before). She remembered thinking it was the end of the world. Quite the dramatic beginning.
Nothing's changed.
All I've ever wanted to do was write (well, and be the Queen of the World, but you gotta start small) and I've published a gazillion books and counting (and a gazillion is a lot! shoo!).You can learn about my titles that have been released or that are soon to be released in the Titles section of the website.
Even though I jump genres, there is always a theme to my books…humor (hopefully), engaging characters (again, hopefully) and romance (definitely).
My loves are movies, music, food and fashion and I partake of all of them as often as I can (the middle two more than the others, the former, which takes time I don't often have and the latter, which takes money I rarely have). In fact, I love food so much, I like to share my good fortune so I put my recipes on offer for you on this page (see top menu and don't miss them, they're awesome!).
I grew up in Brownsburg, Indiana and have lived in Denver, Colorado and the West Country of England. Thus I'm blessed to have friends and family around the globe. My family was (is) loopy (to say the least) but loopy is good when you want to write and growing up it was large and multi-generational. We all lived together on a very small farm in a small farm town in the heartland. I grew up with Glenn Miller, The Everly Brothers, REO Speedwagon and Whitesnake (and the wardrobes that matched). Needless to say, growing up in a house full of music, clothes and love was a good way to grow up.
And as I keep growing up, it keeps getting better.
So here I am, thank goodness.
You can find Kristen at
Website
Facebook
Twitter
Goodreads
Audible
Lia Davis
is the author of the bestselling shifter series, Ashwood Falls, a mother to two young adults and three kitties, a wife to her soul mate, and co-owner to Fated Desires Publishing, LLC. She and her family live in Northeast Florida battling hurricanes and very humid summers. But it's her home and she loves it!
An accounting major, Lia has always been a dreamer with a very active imagination. The wheels in her head never stop. She ventured into the world of writing and publishing in 2008 and loves it more than she imagined. Writing is stress reliever that allows her to go off in her corner of the house and enter into another world that she created, leaving real life where it belongs.
Her favorite things are spending time with family, traveling, reading, writing, chocolate, coffee, nature and hanging out with her kitties.
You can find Lia at
Website
Facebook
Twitter
Pinterest
Goodreads
Audiable
Lori Foster
has become a USA Today, Publisher's Weekly and New York Times bestselling author of over 90 novels and novellas. She currently writes single titles for HQN.
Lori hosts a very special annual "Reader and Author Get Together," aka RAGT16, in West Chester, Ohio. Proceeds from the event have benefited many worthy causes, including the the no-kill animal shelter, the Animal Adoption Foundation; The Conductive Learning Center, a school for children with spina bifida and cerebral palsy; and The One Way Farm, Children's Home for abused and abandoned children. See more about the annual event here:
http://readerauthorgettogether.com/
Each year Lori also writes a "benefit book," a romance short story with all advance & royalties going to a local charity. You can see all the benefit books here:
http://lorifoster.com/benefit-books/
You can find Lori at
Website
Facebook
Twitter
Goodreads
Pinterest
Youtube
Audible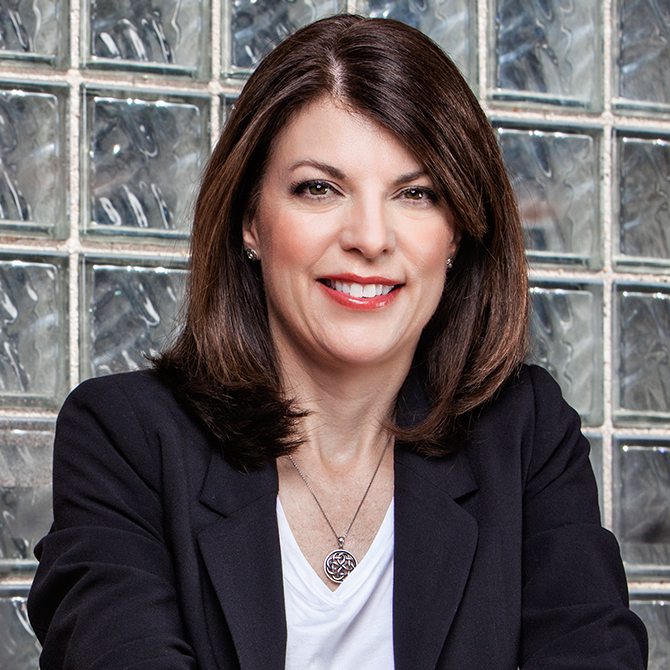 Melinda Leigh
abandoned her career in banking to raise her children. She started writing as a hobby, but soon found her true calling creating characters and stories. She has won numerous writing awards for her paranormal romance and romantic suspense fiction. Her debut novel, She Can Run, was a #1 bestseller in Kindle Romantic Suspense, a 2011 Best Book Finalist in The Romance Reviews, and a nominee for the 2012 International Thriller Award for Best First Book. A 2013 and 2014 Daphne du Maurier Award finalist, Melinda holds a second-degree black belt in Kenpo karate and teaches women's self-defense. She lives with her husband, two teenagers, a couple of dogs, and two rescued cats.
You can find Melinda at
Website
Facebook
Twitter
Goodreads
Audible
Molly Harper
was eight years old, she set up a "writing office" in her parents' living room, complete with an old manual typewriter and a toy phone. And she (very slowly) pecked out the story of her third-grade class taking a trip around the world and losing a kid in each city. She had a dark sense of humor even then.
When Molly was considerably older, she headed for Western Kentucky University, where she majored in print journalism. After graduation, she landed a job with The Paducah Sun and married her high school sweetheart, David, a local police officer. After six years at the newspaper, Molly took a more family-friendly secretarial position at a local church office.
Her husband worked nights and Molly was alone with their small child in the "The Apartment of Lost Souls." A big fan of vampire movies and TV shows, she decided to write a vampire romance novel. Molly created Jane Jameson, a bit of an accidental loser. Jane is single, almost 30, and a librarian working in Half-Moon Hollow, Ky. She has become a permanent fixture on her Mama's prayer list. And despite the fact that she's pretty good at her job, she just got canned so her boss could replace her with someone who occasionally starts workplace fires. Jane drowns her sorrows at the local faux nostalgia-themed sports bar. On her way home, she's mistaken for a deer and shot by a drunk hunter. And then she wakes up as a vampire. The three-book Jane Jameson series–which includes Nice Girls Don't Have Fangs,Nice Girls Don't Date Dead Men and Nice Girls Don't Live Forever—was released in 2009. A fourth and final installment, Nice Girls Don't Bite Their Neighbors, was released in 2012.
Molly continues stories in the Jane Jameson universe through her Half-Moon Hollow series,Driving Mr. Dead, The Care and Feeding of Stray Vampires, Undead Sublet, and A Witch's Handbook of Kisses and Curses. Undead Sublet is a short story in The Undead in My Bed anthology. A Witch's Handbook of Kisses and Curses will be released in June 2013. A special free audio holiday novella, I'm Dreaming of an Undead Christmas, was released in December 2013.
Molly will update her popular Naked Werewolf romance series in 2013. How to Flirt with a Naked Werewolf, was released in February 2011, quickly followed by The Art of Seducing a Naked Werewolf. A third installment, How to Run With a Naked Werewolf, will be released in December 2013. Her first-ever "haunted house story," Better Homes and Hauntings, will be released in June 2014.
Molly will launch her first-ever contemporary romance series with My Bluegrass Baby in December 2012. Rhythm and Bluegrass was released in October 2013.
Molly's books are published by Pocket Books, an imprint of Simon & Schuster. They are available in print, as e-books and audio books at major book stores and on Amazon. Molly is a native of Kentucky. She lives in Paducah with her husband and children.
You can find Molly at
Website
Facebook
Twitter
Goodreads
Audible
Tantor
You can find Rebecca at
You can find Tara at
Lain
Website
Facebook
Twitter
Goodreads
Pinterest
Audible
Tiffany Reisz
is the author of the highly acclaimed series The Original Sinners. Her first novel, The Siren, won the RT Book Reviews Editor's Choice Award for Best Erotic Romance of 2012. Slightly shameless, Tiffany dropped out of a conservative Southern seminary in order to pursue a career as a writer. This move, while possibly putting her eternal salvation in peril, has worked out better than she anticipated. She lives in Oregon with her husband, author Andrew Shaffer.