Actor, voice actor,
audiobook narrator, director, dialect coach, P.J. Ochlan wears different hats in this industry. It was great chatting with him for this year's Audiobook Lovin' Series.
You can also find us on Pocket Casts, Soundcloud, Spotify, iHeart Radio, Google Podcast, Apple Podcasts, Amazon Music and Audible Podcasts!!!
Make sure to follow us on your favorite listening platform to receive notifications of new episodes!!
Support the podcast and get exclusive content by becoming a patreon!
Click here to join!!
Things Discussed
FYI - Affiliated Links Used throughout this post
Narrated by P. J. Ochlan and Katie Schorr
Available for purchase at
Included in the Kindle Unlimited Program
Get the audio for only $7.49 when you purchase the Kindle first.
Of Cats and Dragons, Book 1
By Carol E. Leever and Camilla Ochlan
Click here to grab your copy!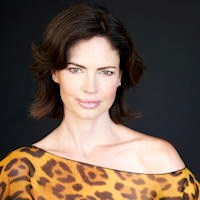 To learn more, click here to read the SCREEN RANT article on DEEP IN THE FOREST.
Upcoming Release
FYI - Affiliated Links Used throughout this post
Classic Monsters Unleashed
(The Unleashed Series, Book 1)
By various, James Aquilone - editor
Narrated by Joe Hempel, Cindy Kay, Emily Lawrence, P. J. Ochlan, Cary Hite, Chelsea Stephens, Paul Woodson, Tim Campbell, and Chris Salazar
Release Date: July 12, 2022
Award-winning actor, producer, and coach, P.J. Ochlan, has been working in the entertainment industry for 35 years. His diverse career has included Broadway, the NY Shakespeare Festival under Joseph Papp, critically acclaimed feature films, and numerous television guest star and series regular roles. Along the way he's worked with countless icons including Jodie Foster, Clint Eastwood, Robin Williams, and Al Pacino. He recently appeared on Young Sheldon as Rene Descartes.
P.J. is best known behind the microphone as a widely acclaimed and record-setting audiobook narrator of more than 500 titles. His work has been recognized with multiple Audie Awards, Earphones Awards, Voice Arts Awards, and the Odyssey Award.
P.J. is also one of the industry's leading dialect and performance coaches. He is the founder of Dr. Dialect (www.drdialect.com), co-founder of the Deyan Institute of Voice Artistry in Los Angeles, and teaches from coast to coast at conferences and universities. And P.J. is the official dialect coach for Universal Studios and the Wizarding World of Harry Potter, so he's one of the only people on the planet who actually teaches at Hogwarts.
Connect with P.J. at
Audiobook Lovin Series 2022 Partners