The End of Forever Saga, Bk 1
Internationally bestselling author Paullina Simons returns with a sweeping new saga guaranteed to make you laugh, cry, and fall in love.
All the colors of your world are about to disappear…
Young and handsome, Julian lives a charmed life in Los Angeles. His world is turned upside down by a love affair with Josephine, a mysterious young woman who takes him by storm. But she is not what she seems, carrying secrets that tear them apart—perhaps forever.
So begins Julian and Josephine's extraordinary adventure of love, loss, and the mystical forces that bind people together across time and space. It is a journey that propels Julian toward either love fulfilled…or oblivion.
The Tiger Catcher takes readers from the dizzying heights of joy to the depths of despair and back again in an unforgettable new novel from a master storyteller.
Available for purchase at
Audiobook Excerpt

Narrated by Jeremy Arthur
THE TIGER CATCHER, Paullina's first book in the new End of Forever Trilogy, will be published in May 2019. A BEGGAR'S KINGDOM, Book Two, will be published in August 2019, and the final book in the trilogy, INEXPRESSIBLE ISLAND, will be published in December 2019.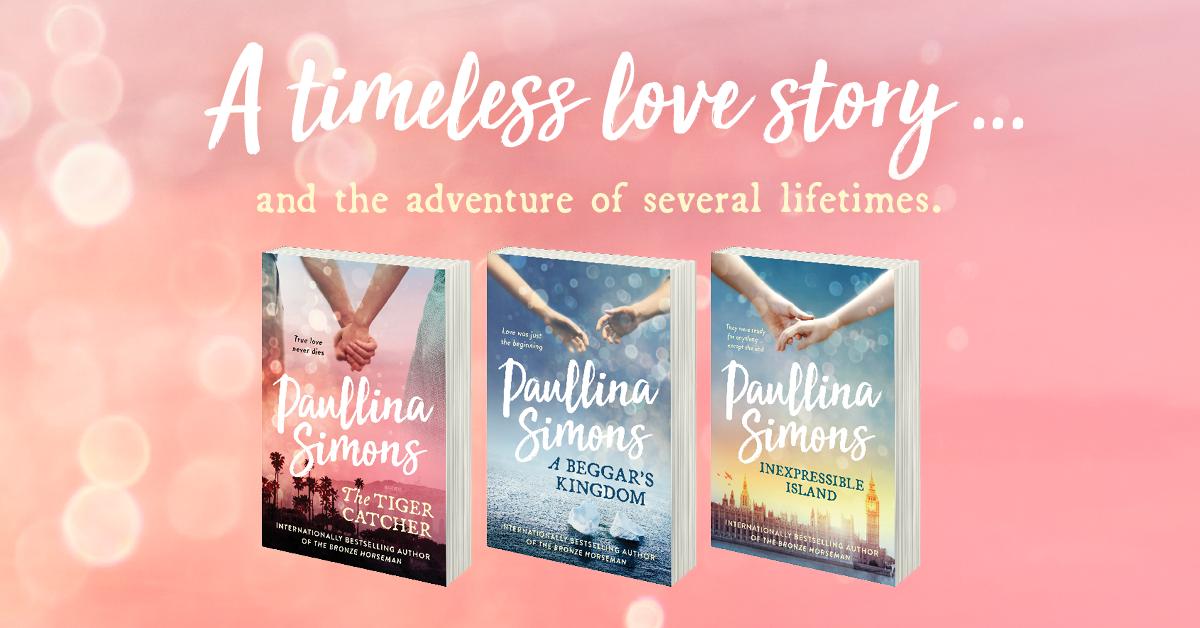 (End of Forever Saga Book 2)
(End of Forever Saga Book 3)
Click here to get all three books!
Paullina Simons is the author of TULLY, THE BRONZE HORSEMAN, and eleven additional novels, as well as two children's books, a cookbook, and a memoir. Her books have been published in over 23 countries and have been on many bestseller lists around the world. Born in Leningrad, Russia, Paullina immigrated to the United States in the mid-seventies, and now lives in New York with her husband and half of her children.
Discover more about Paullina at
Follow the Blog Tour to read interviews, excerpts, reviews and for additional chances to enter the giveaway!!
Click here or on the image below to learn more!
Giveaway
Grand Prize Giveaway