Happy Wednesday and welcome to the
Gift Ideas for the Book Lover
series! Gone are the days where book lovers only received gift cards to Amazon and/or B&N! Something old and something new....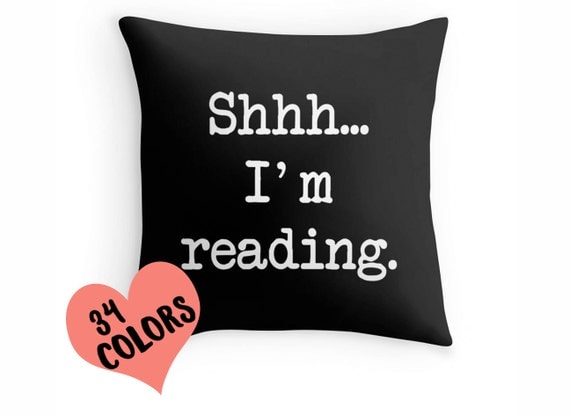 Book Quote Pillow, Reading Pillow, Book Lover Toss Pillow, Reading Throw Pillow, Book Pillow Case, Book Lover Pillow, Book Pillow Cover
$25.00+ (plus S&H)
An awesome throw pillow for book lovers! Available in several sizes and colors to work perfectly with your decor.
PILLOW DETAILS:
❤ Sizes: 14"x14", 16"x16", 18"x18", 20"x20", 24"x24", or 26"x26"
❤ Available as just a pillow case OR with the pillow insert/stuffing (pillow insert is 100% recycled polyester)
❤ Material: 100% spun polyester poplin (the look and feel of soft canvas)
❤ Quote is printed on both sides
❤ Finished with a concealed zipper
❤ Available in various background colors with white lettering. If you choose a white pillow/pillow case, the lettering will be black. Click on the second image included with this listing to view color samples.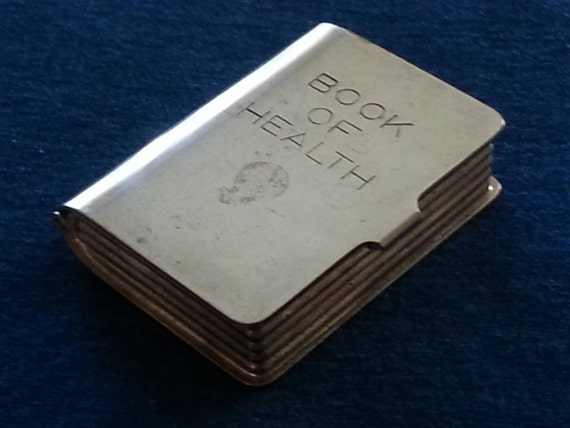 Vintage Silver Pill Box, Book Shaped Napier Pill Box, Silver Plate
$48.00 (plus S&H)
This is a vintage book shaped pill box made by Napier circa 1950s. It measures 1 1/2 inches x 1 1/8 inches x 3/8 of an inch. It is stamped "Book of Health" on the front. It is marked Napier Pat Pend on the inside of the lid. It opens easily and closes securely. This appears to be silver plated.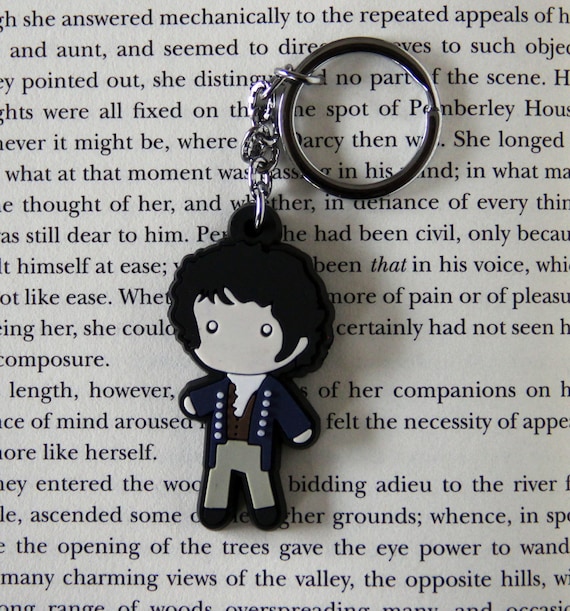 Mr. Darcy Figure Keychain Charm Necklace Jane Austen Pride & Prejudice Book Gift
$7.99 (plus S&H)
This is a super cute Silicone Mr. Darcy Figure from Jane Austen's Pride & Prejudice!
He is made of silicon and is 1.7".
Comes with a keychain ring.
Perfect for any Jane Austen Fan.
Also a great gift!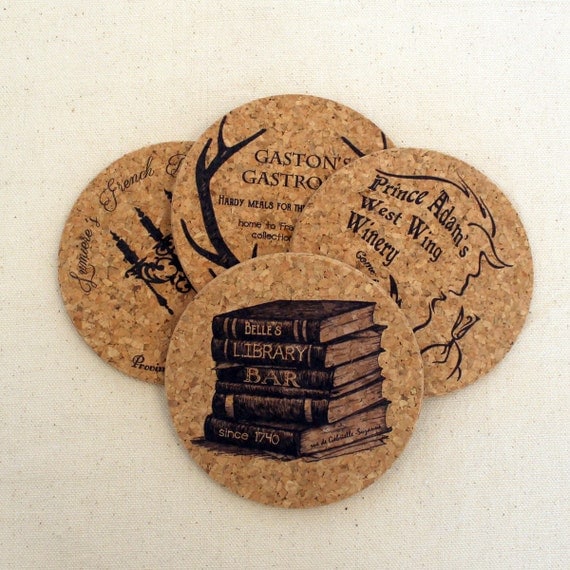 Beauty and the Beast Themed Cork Coaster Set of 4
$8.75 (plus S&H)
This set of cork coasters makes a great gift! The designs feature popular pubs from the wizarding world.
These cork coasters are fun and eco-friendly. Cork is a biodegradable and sustainable resource. These coasters will protect your furniture from scratches and water stains. They feature a beveled edge for a finished look. Cork is naturally waterproof and anti-slip.
Dimensions:
Diameter: 4 inches
Thickness 1/4 inch
This item is custom made for you in our studio.
Printed with eco-friendly ink.
Made in the USA
If items are no longer available, please contact the seller to request further information.
Click
here
to see more gift ideas!!
Visit us every Wednesdays for more awesome gift/present ideas for you or the
Book Lover in your life!!!