With Valentine's Day right around the corner, there is still time to get your special someone a gift and one for yourself! For this week's Gift Idea For the Book Lover, we have a little something for the DR. WHO fans, the OUTLANDER fans, and Sherrilyn Kenyon fans! Tell us which is your favorite series and we'll try to find items inspired by them!!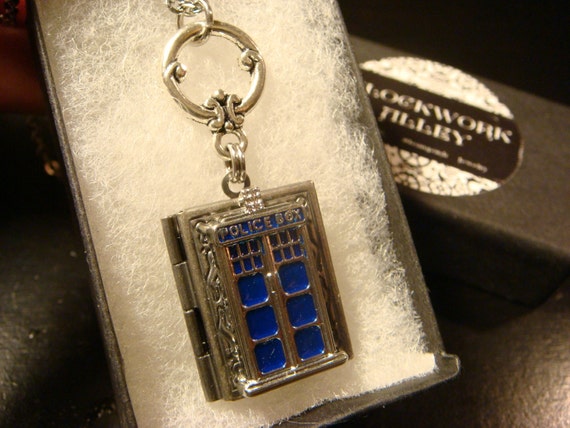 Doctor Who Tardis Book LOCKET Necklace (2024)
$24.00 (plus S&H)
Doctor Who Tardis Book LOCKET Necklace (2024)
This Beautiful Necklace features a silver and blue tardis that is attached on a antique silver vintage style book locket . The chain is stainless steel silver and 18" inches long with a lobster clasp closure.
*The locket itself measures1" x 3/4"
*Gift box included.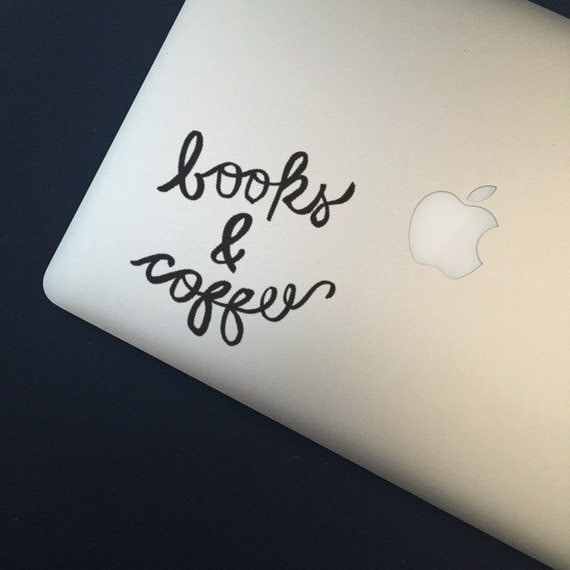 Books & Coffee - Vinyl Decal - Laptop Decal - Macbook Decal - Laptop Stickers - Macbook Sticker - Books Decal - Coffee Decal - Books -Coffee
$5.50 (plus S&H)
4 inches in width and 4 inches in height
High quality WATERPROOF & WEATHERPROOF outdoor vinyl decal in your choice of color!
Able to be placed on:
• Laptops
• iPads
• Phones
• Car Window
• Car Surface
• Tumblers, Mugs, Plates
• & Etc. Any smooth, non-porous surface works perfect!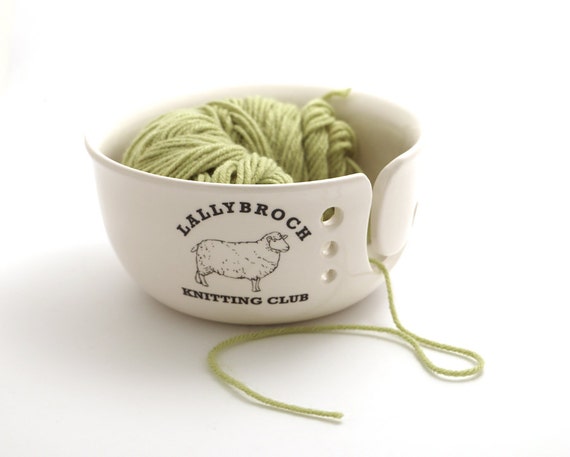 Outlander - Lallybroch yarn bowl - knit bowl - ceramic yarn bowl - Claire Fraser scarf - craft supplies and tools - wool sheep
$32.00 (plus S&H)
Outlander fans will love this handmade ceramic yarn bowl that reads Lallybroch Knitting Club and features a sheep. Those who love Claire Fraser's scarf, her fingerless gloves, or any of the other amazing textiles featured in the television series based on the book series by Diana Gabaldon will want to store their wool and tools here, ya ken?
Handmade in my New Jersey studio - each one individually hand crafted.
Great gift for someone who knits or crochets. This is a large earthenware bowl with a latch release for yarn and three holes of varying sizes. Measures 7 1/4 inches wide and 3 1/4 inches high. Kiln fired to over 1900 degrees. This item weighs 4 lbs when packaged for shipping and due to its delicate construction should not be combined with other items. Ships immediately like everything in my shop.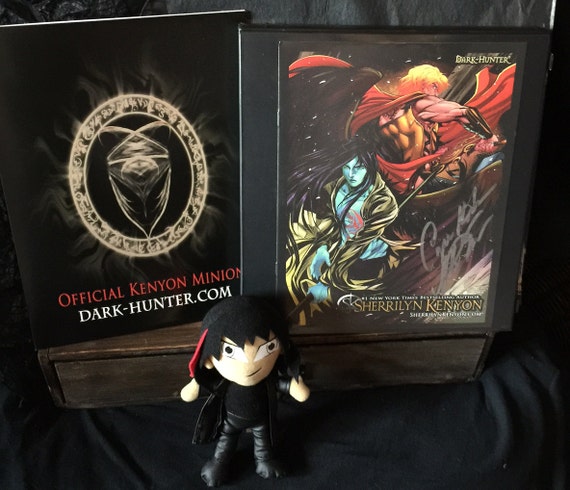 Autographed Menyon Trading Card Box
By apollymisgarden
$21.99 (plus S&H)
Fans demanded a nice box to keep their official Menyon trading cards in that Sherri started giving away in the 1990's and we heard you and found one we think you'll love. Bearing an official autographed reading list for all the series that slides into the front, it also has a locker poster on the back and will come with a blank sheet so that you can add more cards whenever you meet Sherri at future events. **Please note that the sheets could be red, black or clear, depending on our supplies, but they will all be matching in the album you receive.
Made of plastic, the three ring binder box is: 12" X 11" X 2"
Each sheet holds 18 cards, and each box will come loaded with a minimum of 30 free cards to start your collection. Plus we'll add in a bonus vintage Menyon fan club pin. It will also contain all of the 2017 set of cards that we have currently available at the time the box is sent.
If items are no longer available, please contact the seller to request further information.
Click
here
to see more gift ideas!!
Visit us every Wednesdays for more awesome gift/present ideas for you or the
Book Lover in your life!!!