Hi Everyone! Took two weeks off from the
Gift Ideas for the Book Lover
series due to the holidays, but I'm excited to start the new year with goodies to share!! I hope you are enjoying the series and have found not only items but sellers that feed your love of books!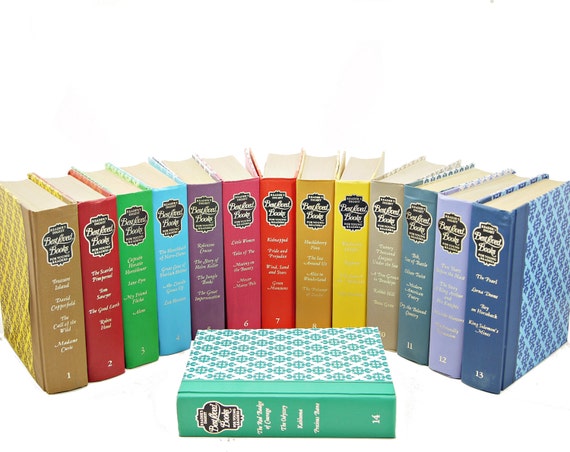 Colorful Book Collection, Complete BEST LOVED BOOKS Decorative Books, Old Book Set, Book Collection, Green BLue Purple Red Book Decor Stack
$129.75 (plus S&H)
This colorful book collection from the 1960s is issued by Readers Digest. It is the hard to find complete set of 14 volumes, with pretty decorative covers. These books were written for young readers, so the stories are condensed and include many colorful illustrations.
There is very light wear on the covers, and the pages are in like new condition. Great Set!!
The set is 7 1/2" tall, and 23" long. Visit the store to learn all the titles that are included in this set.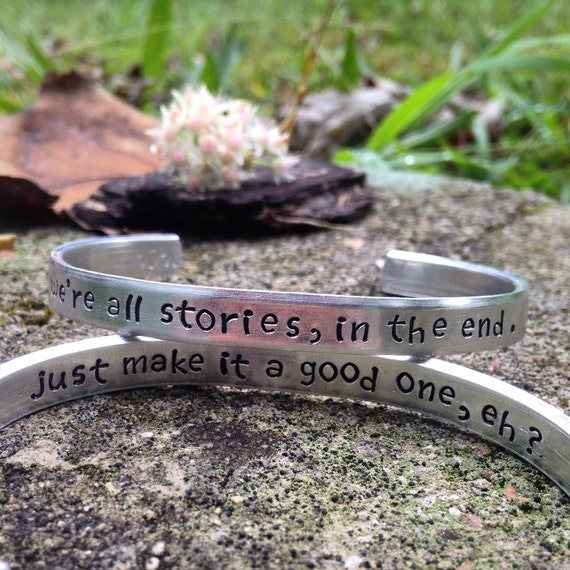 Doctor Who inspired bracelet. "We're all stories in the end... Just make it a good one, eh?"
$21.00 (plus S&H)
Doctor Who inspired bracelet. "We're all stories in the end... Just make it a good one, eh?"
Add this listing to your cart if you wish to add a personalized message to the inside or back of you item! You can let me know what you would like under "notes to seller" at check out.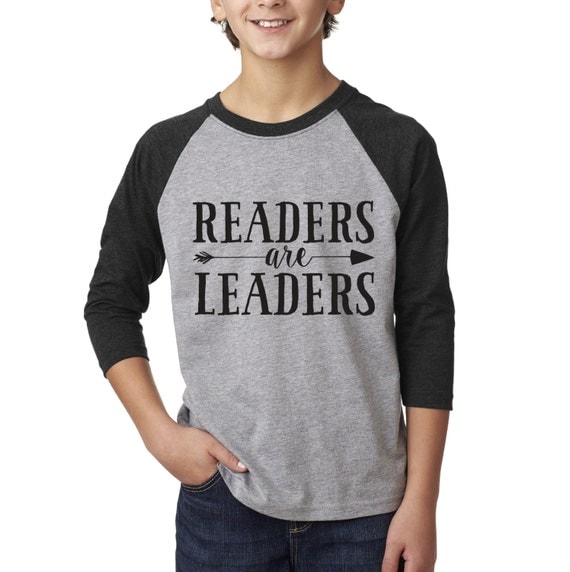 Readers are Leaders, Youth shirt, promote reading, library, literacy, teacher, gift, reading, birthday, books, love, early
By theprintedpoppy
$16.95+
(plus S&H)
Readers are Leaders. A great youth shirt for the book worms in your life. My son's school - obviously - has a BIG emphasis on reading BUT they also focus on Leadership. And I love it!
This shirt is available in two UNISEX styles:
Grays Raglan
Gray Tee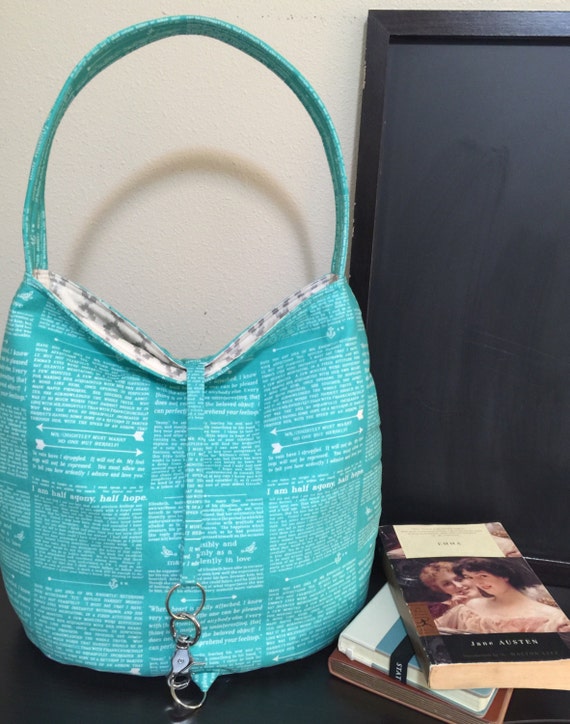 Jane Austen book love print handbag
By artifactstudy
$38.00 (plus S&H)
Jane Austen quotes adorn this beautiful blue fabric . Surround yourself with her lovely words. Roomy, comfy and washable . Two pickets inside . Make a note in the order form if you need the strap longer or shorter....
Thanks,
Denise
If items are no longer available, please contact the seller to request further information.
Click
here
to see more gift ideas!!
Visit us every Wednesdays for more awesome gift/present ideas for you or the
Book Lover in your life!!!