Hi Everyone!! Welcome to this week's "Gift Idea For The Book Lover"! I'm a tad bit excited as tomorrow is my birthday and I can't wait to see if DH has gotten any inspiration from the series! You see.... I got an awesome gift for Christmas inspired by this series! I hope you all have enjoyed this series as much as I love finding new items!!
Scroll down below and let me know which one you like!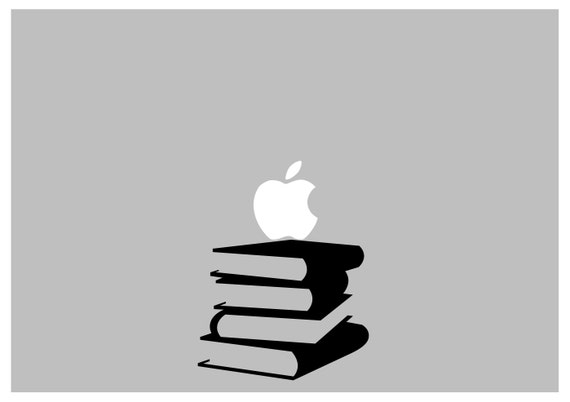 Stacking Books decal: For Laptop, Car etc..
For the Academic side of you. Read well. Study smart. And party hard.
Decals for any laptop, cars and lots of other surfaces!
Personalized decal requests can be made at a small fee. (This can include initials, personal drawings, dates etc..)
Vinyl decal - any shape, size.
No residual left! Simple instructions.
Can be posted surfaces: Glass, cars, plastic, laptops, cell phones
Approx 5" x 5.5".
Vinyl: super easy to apply and will last for years.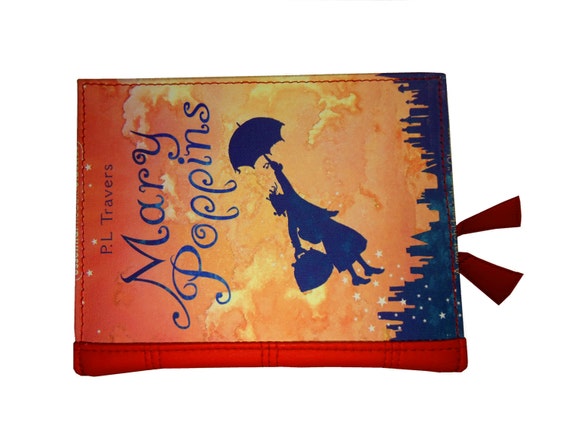 15" Macbook Pro Retina Case Mary Poppins Book - laptop - macbook case - laptop sleeve - zipper case - macbook pro 15 inch - protective case
$39.00 (plus S&H)
MARY POPPINS by P. L Travers
Do you know why old books have the aroma of vanilla and herbs? Memories of carefree childhood with lots of friends and vanilla ice-cream… Or maybe long summer evenings at your granny? Do you want to return into that world? After years of disturbing working days you can look through your old books in my shop and find your favourite!
I am lucky, as books of my childhood are still carefully kept by my mum. Yes, they are covered with spots, there are almost no color pictures, some of them have no cover, but they are so precious, they are my own ... Electronic gadgets can never replace books where each page remembers touching of little fingers. These books remind me of my school. Yes, because I read them from cover to cover.
I decided to recreate in my memory books of that time and turn them into cases for laptops. A good idea, isn't it? Using such kind of cover nobody will ever guess what's hidden inside your gadget. Case has thick cardboard cover, leather and canvas. There is the velvet and elastic bands inside, which keep your laptop safe while it is opened. Choose a preferred colour of internal velvet in options. Create your own library!
You can use this listing for a 15" Macbook Pro Retina. Macbook Size and Weight: Height: 0.71 inch (1.8 cm) Width: 14.13 inches (35.89 cm) Depth: 9.73 inches (24.71 cm) Weight: 4.46 pounds (2.02 kg)2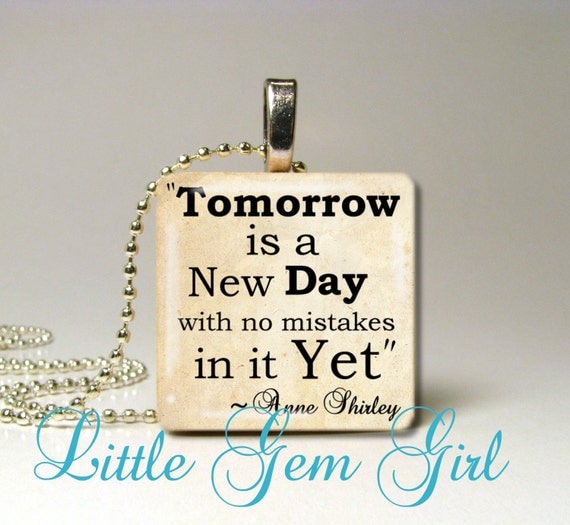 Anne of Green Gables Quote Necklace Pendant - Tomorrow is a new Day - 1"x1" Wood Tile Anne Shirley Lucy Maud Montgomery Book Quote Jewelry
By LittleGemGirl
$8.50+
(plus S&H)
"Tomorrow is a new day with no mistakes in it yet." Anne Shirley of Anne of Green Gables
1" x 1" Super Shiny (High Quality) Resin Sealed Wood Tile Necklace Pendant (similar to the Scrabble tile pendants...only bigger!)
Give this as a gift to friends and family, or buy some for yourself! Wear one, swap it out to wear another, or wear several at a time-they are completely interchangeable…and ADDICTIVE!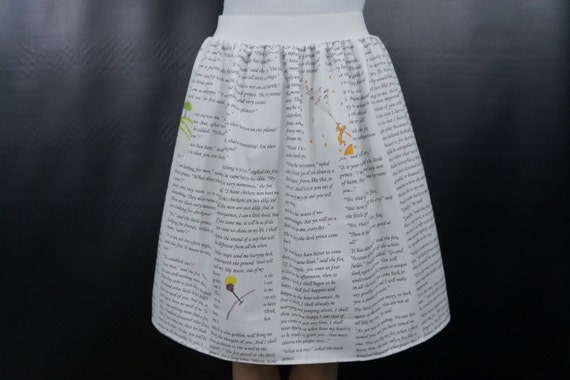 MULTIPLE COLORS - The Little Prince skirt - made to order
$45.99 (plus S&H)
**The skirt in the pictures has a wider elastic band. However, my standard skirts come with a 1" elastic band (see any of my other skirts for pictures).
MY STANDARD TURNAROUND TIME IS 3-4 WEEKS. If you need something sooner, I can do that. However, it will require rushing the fabric for an additional fee (usually $20-30).
This listing is for a The Little Prince skirt. The fabric is professionally printed with an excerpt from the novella and illustrations of the story.
If items are no longer available, please contact the seller to request further information.
Click
here
to see more gift ideas!!
Visit us every Wednesdays for more awesome gift/present ideas for you or the
Book Lover in your life!!!