Happy Release Day or as we like to call it Temp Me Tuesday!!!
Repeat after me: I will not overindulge….I will not overindulge…I will not blow my book budget!
Oh who am I kidding? Just take a look at this week's temptations and tell me how I can'toverindulge? Let me know what you've been looking forward to this week!
A Castle for Dragons (The Dragons of Eternity, #0.5) by Julie Wetzel
With a dragon ravaging the countryside, the Prince of Dragons sends out his best man, Patrick Markel. His orders—to secure an abandoned castle and stop the foul beast from stealing more maidens. This shouldn't be an issue for an Elite of Eternity
But there is more going on than there seems. When other dragons are sighted in the area, the town sends their maidens to their new lord for protection… and Patrick's life becomes a lot more complicated. With the dragon he's hunting acting odd and a castle filled with women distracting him, how is he supposed to do the job he was sent for? And what are the ladies going to do when they find out he's the other dragon in the area?
Archon's Queen (The Awakened, #2) by Matthew S. Cox
Secrets, guilt, and shame―Annabelle Morgan has them all in droves. Fortunately, only one can kill her.
Anna's gift, psionic control over electricity, tends to go haywire in moments of high emotion. One such episode leaves her homeless after her father's "accidental" death. She ekes out a modest life as a thief and freelance enforcer until a close call with a murderous government agency makes her turn to Zoom―a powerful hallucinogenic street drug that numbs her mind so the monster cannot get out.
Her safety blanket becomes a devouring pit.
In 2413 London, Anna lives in the gutter, unable to even keep work as an exotic dancer and prostitute. After ignoring her only friend's pleas for years, it takes a pimp telling her she is too addicted to be useful to realize just how lost she is.
When a young addition to her circle of vagrants attaches to her, Anna attempts to turn away from Zoom. A job from her old handler ends on shaky ground, but introduces her to Doctor James Mardling, a university professor looking for people just like her. He offers the one thing she has always longed for: dignity.
His price, however, may just be too much to pay.
Fearless (Pax Arcana, #3) by Elliott James

When your last name is Charming, rescuing virgins comes with the territory -- even when the virgin in question is a nineteen-year-old college boy.
Someone, somewhere, has declared war on Kevin Kichida, and that someone has a long list of magical predators on their rolodex. The good news is that Kevin lives in a town where Ted Cahill is the new sheriff and old ally of John Charming.
The attacks on Kevin seem to be a pattern, and the more John and his new team follow that thread, the deeper they find themselves in a maze of supernatural threats, family secrets, and age-old betrayals. The more John learns, the more convinced he becomes that Kevin Kichida isn't just a victim, he's a sacrifice waiting to happen. And that thread John's following? It's really a fuse.
Jubilee Manor (Landry Park, #2) by Bethany Hagen
The thrilling conclusion to Landry Park is full of love, betrayal, and murder--perfect for fans of
Divergent
,
The Selection
, and
Pride and Prejudice
.
In Landry Park, Madeline turned her back on her elite family, friends, and estate to help the Rootless. Now, in Jubilee Manor, she struggles to bring the Gentry and the Rootless together. But when Gentry heirs—Madeline's old friends—are murdered, even she begins to think a Rootless is behind it, putting her at odds with the boy she loves and the very people she is trying to lead. If she can't figure out who is killing her friends and bring them to justice, a violent war will erupt and even more will die—and Madeline's name, her estate, and all the bonds she's forged won't make any difference.
Sideswiped (The Peri Reed Chronicles, #0.5) by Kim Harrison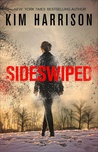 Don't miss this thrilling first look into the elite world of Peri Reed, government agency operative extraordinaire, and catch more of her character in
The Drafter
, the first book in the all-new suspense trilogy from #1
New York Times
bestselling author Kim Harrison, out September 1.
Every hero, even the accidental ones, have a beginning.
Silas's radical theory that drafters are not replaying time as much as they are temporarily sliding into an alternate universe has never been well-received, but frankly, the darling of Opti's research has enough clout not to care, until a professor with a grudge tries to put a permanent end to it. Love can't alter time, and sometimes, even being able to rub out a single mistake isn't enough.
Rage/Killian (Bayou Heat, #17-18) by Alexandra Ivy, Laura Wright
Get Wild in the Wildlands
From New York Times Bestsellers, Alexandra Ivy and Laura Wright, the heat of the bayou is back with Rage/Killian in an all-new dual 'tail'. Enter the Wildlands, where a new, volatile danger threatens the sizzling hot Pantera.
Reawakened (The Reawakened, #1) by Colleen Houck
When seventeen-year-old Lilliana Young enters the Metropolitan Museum of Art one morning during spring break, the last thing she expects to find is a live Egyptian prince with godlike powers, who has been reawakened after a thousand years of mummification.
And she really can't imagine being chosen to aid him in an epic quest that will lead them across the globe to find his brothers and complete a grand ceremony that will save mankind.
But fate has taken hold of Lily, and she, along with her sun prince, Amon, must travel to the Valley of the Kings, raise his brothers, and stop an evil, shape-shifting god named Seth from taking over the world.
From New York Times bestselling author Colleen Houck comes an epic adventure about two star-crossed teens who must battle mythical forces and ancient curses on a journey with more twists and turns than the Nile itself.
Reflections (Indexing, #2) by Seanan McGuire
This book is a Kindle Serial. Kindle Serials are stories published in episodes, with future episodes delivered at no additional cost. This serial currently contains one episode out of an estimated twelve total episodes, and new episodes will be delivered every two weeks. "For her to love me, she had to be willing to kill me. Anything else would show that her heart was untrue."
The struggle against not-so-charming storybook narratives isn't the only complicating factor in Henrietta "Henry" Marchen's life. As part of the ATI Management Bureau team protecting the world from fairy tales gone awry, she's juggling her unwanted new status as a Snow White, dealing with a potentially dangerous Pied Piper, and wrangling a most troublesome wicked stepsister—along with a budding relationship with Jeff, her teammate.
But when a twisted, vicious Cinderella breaks out of prison and wreaks havoc, things go from disenchanted to deadly. And once Henry realizes someone is trying to use her to destroy the world, her story becomes far from over—and this one might not have a happily ever after.
Indexing: Reflections is New York Times bestselling author Seanan McGuire's continuing new urban fantasy, where everything you thought you knew about fairy tales gets turned on its head.
The Healer (The Witch Hunter, #0.5) by Virginia Boecker
Don't miss this bewitching novella, set in the world of The Witch Hunter.
John Raleigh, one of the youngest and most talented magical healers in all of Anglia, can relieve any ailment except, perhaps, his own broken heart. Since the deaths of his mother and sister who burned at the stake for witchcraft, John has spent his nights lost in nightmares and his days drowning in melancholy. That is until he's summoned to the home of Nicholas Perevil, the most powerful wizard in the kingdom, who suffers from a mysterious illness that has confounded every other healer.
John immediately knows that this is no normal sickness. Nicholas, it seems, is falling apart because of a dangerous curse, and their only clue for a cure is a single name—Elizabeth Grey.
Who is this girl and how has she become mixed up with such dark magic? John must put these questions aside when Elizabeth is brought to him from the palace's prison on the brink of death. It will take everything he has to save her, and to save Nicholas, but perhaps he'll manage to save his heart along the way.
The Last of the Firedrakes (The Avalonia Chronicles, #1) by Farah Oomerbhoy
16-year-old Aurora Darlington is an orphan. Mistreated by her adopted family and bullied at school, she dreams of running away and being free. But when she is kidnapped and dragged through a portal into a magical world, suddenly her old life doesn't seem so bad.
Avalonia is a dangerous land ruled by powerful mages and a cruel, selfish queen who will do anything to control all seven kingdoms—including killing anyone who stands in her way. Thrust headlong into this new, magical world, Aurora's arrival sets plans in motion that threaten to destroy all she holds dear.
With the help of a young fae, a magical pegasus, and a handsome mage, Aurora journeys across Avalonia to learn the truth about her past and unleash the power within herself. Kingdoms collide as a complicated web of political intrigue and ancient magic lead Aurora to unravel a shocking secret that will change her life forever.