Books-n-Kisses and I, Viviana, Enchantress of Books are celebrating Audio Book Month (June) by hosting a month long series called Audio Book Lovin'!! I thought it be fun to see if I could find some items around that theme! I did!! I found some awesome and cute items for this week's "Gift Idea For The Book Lover"!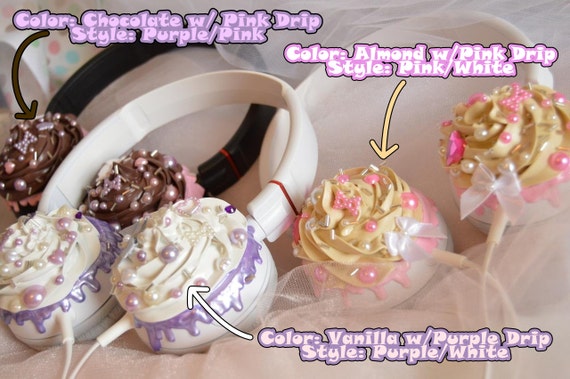 Cupcake Headphones -- Made to Order
$50.00 (plus S&H)
NEW COLORS ARE AVAILABLE: Frosting: Almond (light tan color), Accents: Purple!
Super cute headphones with carefully piped whipped cream and sparkly cabochons throughout. CUTE!! They come packaged in an extremely cute cake box! These extremely popular headphones are made by Sony and have adjustable bands and ear caps. They also all come with a lace liner (though some photos don't show it, I always add a lace cupcake liner!)
Color refers to the frosting color, ie, Vanilla, Chocolate, etc. Style refers to the color of the little trinkets that are on the cupcake frosting. If you don't see the color combo you want, please select "OTHER" and message me with your choice. If you order with the OTHER option and don't message me with your color choice within 3 days, I will choose a color combo at random.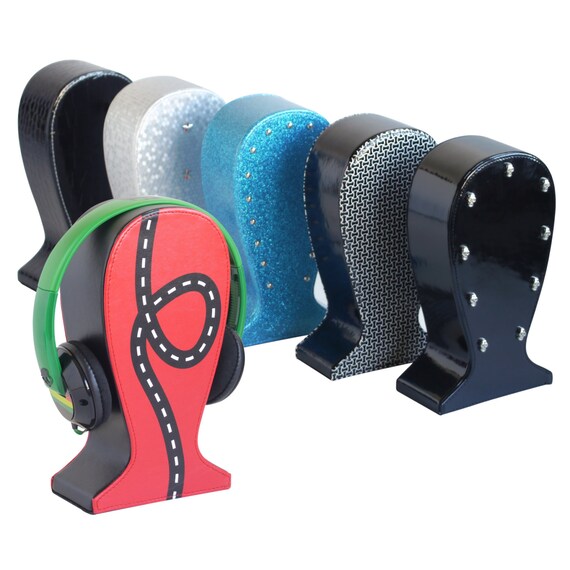 Headphone Stand / Display with High Quality Pattern Faux Leather. Some styles came with decorative metal studs.
$19.99 (Plus S&H)
* 2 Shinny Metal Knobs on the back to wind the cable.
* 9"Height, 5" Base Width, 2.5" Thick
* Fits All Sizes of headphones
The Apropos Faux Leather Headphone stand is a one of the kind ultimate headphone stand that provides you with a prominent place to keep your headphones in their best condition and in the most fashionable style. A solid and wide foot gives great stability for your headphones.The foot is furthermore fitted with a non-woven mat to provide better grip, as well as stopping any furniture or surfaces from potential scratches. The metal knobs are a functional element to allow you to wind the cable as tight or loose as you please. This headphone stand is not just a great resting piece for your favorite headphones but also is a great decoration piece on your desk.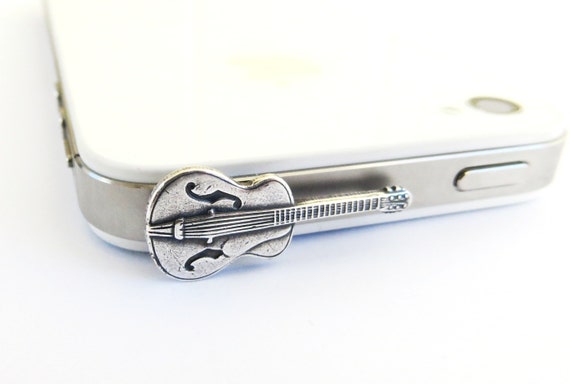 Guitar iPhone / Cellphone Dust Plug- Universal Anti-Dust Plug For Headphone Jack- Cellphone/ iPhone Accessories
$4.50 (Plus S&H)
Great gift for Father's Day! A super cool steampunk guitar Cell Phone/iPhone Headphone anti-Dust Plug! Universal headphone jack plug which fits all standard headphone jack ports including cellphones and handheld gaming systems such as Nintendo 3DS and PS Vita! Other available guitar jewelry and accessories shown in last photo.
A fun way to add a little style to your phone or game and protect your headphone jack from dust. A unique and inexpensive gift!
Descriptions:
(1) Sterling Silver Ox finish Guitar Dust Plug
-GUITAR- brass stamping plated in a thick sterling silver finish with anti-tarnish; measures approximately 1 1/8" long x 1/2" wide (27mm x 12mm)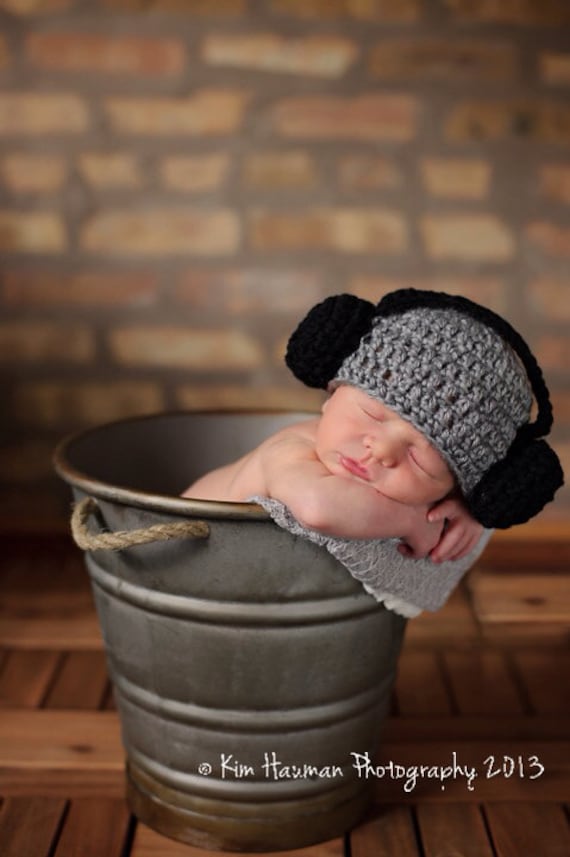 Baby Crochet DJ Headphones Music Beanie Hat
$34.00 (Plus S&H)
This hat was handmade with soft heather gray yarn with cute 3D black headphones on the sides and a headphone strap across the top. Your little one will love having a cozy, cute hat to keep them in style and showing off their musical side.
A unique hat for photo shoots, baby shower gifts, and for your own little one!!!
*Also shown is Aruba Sea with Plum Headphones*
Choose Any color hat and sizes:
Newborn
0 to 3 months - up to 14" head circumference
3 to 6 months - 14-16" head circumference
Just let me know size and colors at checkout and feel free to contact me with any questions.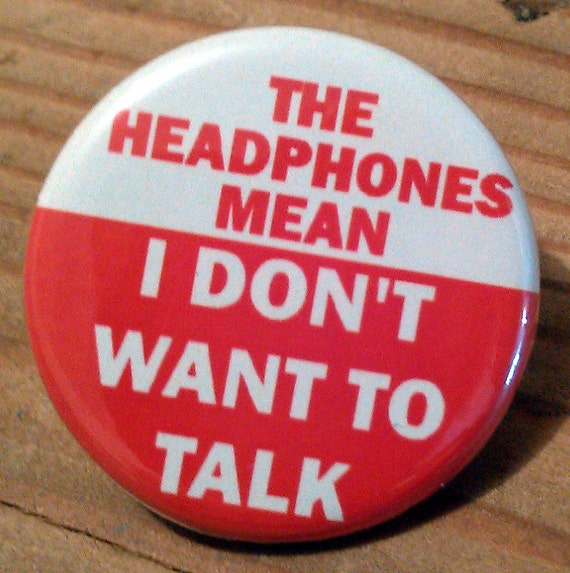 The HEADPHONES Mean I don't Want to Talk - button, magnet, or bottle opener 3 sizes to choose from
By PortlandButtonWorks
$1.25+ (Plus S&H)
At the coffee shop or on a bus or train to write or read or just get to work without having to talk to anyone? Do you ALWAYS end up having someone interrupt your social cues (laptop, headphones, book) and talk to you anyway? How about adding another one?
This design is available in multiple sizes (1", 1.25", 2.25") and multiple items (pinback buttons, magnets, and bottle openers) please see photos and choose accordingly from the options.
All artwork is laser printed on 100% post consumer recycled paper. Each item is affixed to a card, wrapped in recycled tissue paper, and tucked into a small paper bag for extra padding before bring placed in an envelope for shipping.
I also make custom 1", 1.25", & 2.25" buttons if you would like buttons of your own images, please see my listings in the section for Custom buttons for pricing.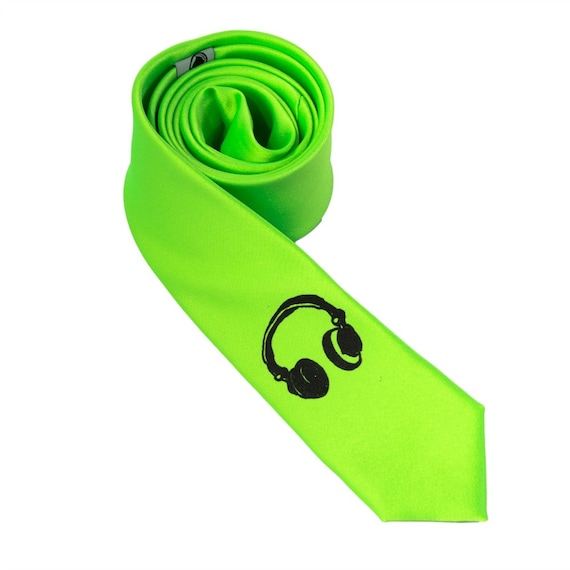 Headphones Urban DJ Skinny Tie- Lime Green
$28.00 (Plus S&H)
Get your hip-hop on with this stand out tie. This original design was drawn with an ultra fine point Sharpie marker before being translated to print. Every tie is hand screen-printed with love using reclaim ink in our low-impact print shop.
Tie measures 2" wide & made from 100% polyester.
1% of sales from this, and every item in our shop, benefit Evergreen Design Co; a 501c3 nonprofit organization that educates on, promotes & provides means to a sustainable lifestyle through a focus on design.
If items are no longer available, please contact the seller to request further information.
Click here to see more gift ideas!!
Visit us every Wednesdays for more awesome gift/present ideas for you or the
Book Lover in your life!!!