Found some cute items for this week's "Gift Idea For The Book Lover"! Scroll down below and check out this week's items and let me know which
is your favorite?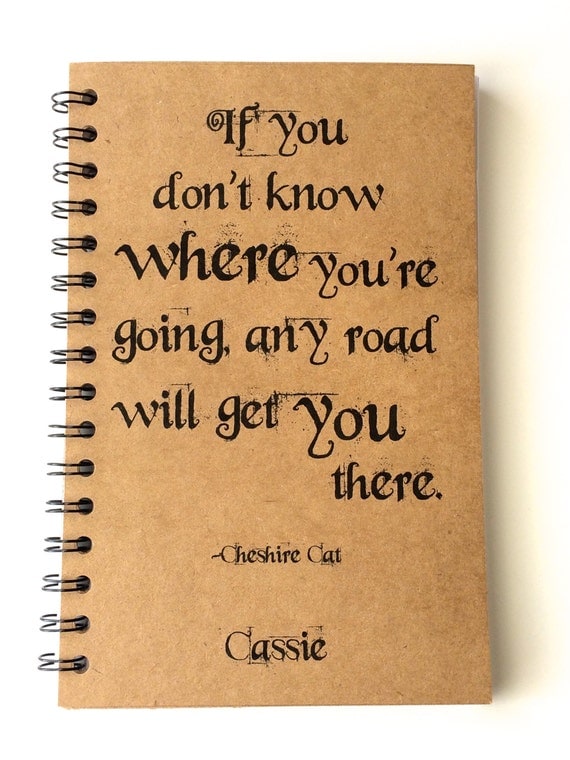 Alice in Wonderland, Notebook, If you don't know where your going, Journal, gift, Sketchbook, Cheshire Cat, Quote, Personalized, Book Quote
$8.00 (plus S&H)
Perfect for Alive in Wonderland Fan.
WHAT'S INCLUDED
One "If you don't know where your going" Notebook with Lined or Blank Pages
* If you would like the phrase shown at the bottom, Please put name for personalization on journal in "Message to Seller" at checkout! If no name is given the phrase will not be used.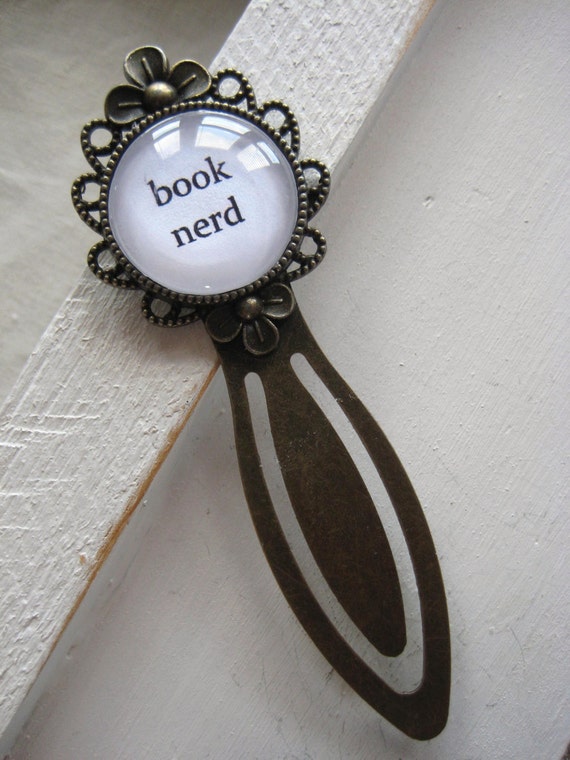 Book Nerd Bookmark, book nerd, book accessory, literature gift, quote bookmark, book lover, bookworm, literature, handmade, gift for her
$18.00 (plus S&H)
For the book lover, this "book nerd" bookmark is the perfect gift! The pendant is printed on archival quality paper, and sealed to preserve the ink. It is topped with a solid glass dome which gives it great substance and slight magnification and set inside an antiqued brass bookmark setting.
Cabochon Size: 20mm
Bookmark Size: 85mm x28 mm
✦We use only the highest quality materials in each of our special pieces
✦Each item is packaged individually in a gift box for easy gift giving.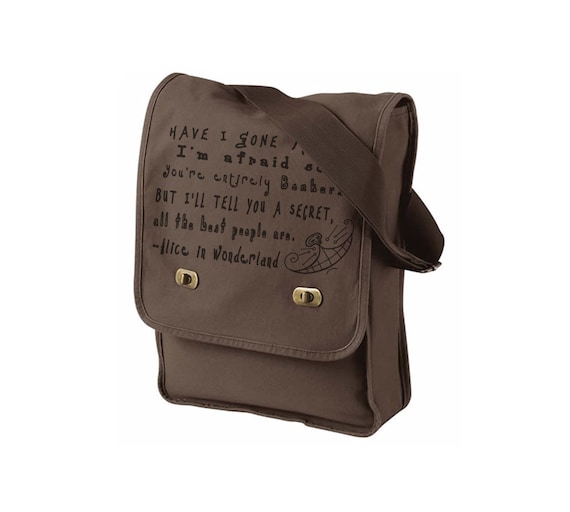 Alice in Wonderland - Book on the bag - Lewis Carroll - bag - Canvas - messenger bag - Cheshire Cat - Mad Hatter - brown
$33.99 (plus S&H)
"Alice in Wonderland" by Lewis Caroll
Quote:
"You're entirely bonkers. But I'll tell you a secret. All the best people are."
In details:
100% cotton canvas
14-oz.
Heavy enzyme-washed
Cotton webbing straps
Front flap with antique brass turn-buckles
Inside hanging zippered pocket
12"W x 16"L x 3.5"D
Strap max length is 45-46 inches (adjustable)
It is a handcrafted item so it can have some flaws like, for example, ink intensity irregularity or lines shifted or not aligned perfectly. We do our best to avoid it but it's done by hand so every piece is unique... Please keep this in mind! And if you're not completely satisfied - please, let us know.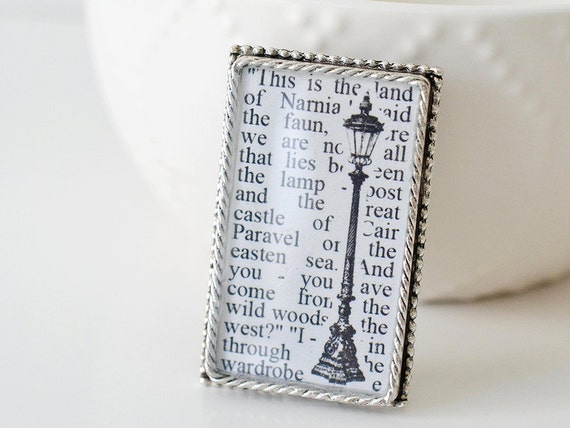 Narnia Lamp Post Brooch - Narnia Jewelry - The Lion, the Witch, and the Wardrobe by CS Lewis - Gifts for Book Lovers
$22.00+ (plus S&H)
Handmade Narnia Lamp Post Brooch inspired by The Lion, The Witch and the Wardrobe from the Chronicles of Narnia series by C. S. Lewis.
Featuring an illustration of the Narnia lamp post surrounded by a page of text from The Lion, The Witch and the Wardrobe, this charming silver brooch is the perfect piece of book page jewelry for readers who can't get enough of the beloved Narnia books by C. S. Lewis.
- - - - - - - - - - - - - - - - - - - - - - - DETAILS - - - - - - - - - - - - - - - - - - - - - - -
- Materials: Silver - plated pewter, resin, ink, paper
- Dimensions: Approximately 1.75" (45.7 mm) tall by 1" (28.4 mm) wide
- Fastens with locking brooch pin
- Finish: Antique Silver
The Narnia Lamp Post Brooch can also be worn as a pendant with the addition of an optional 18-20 inch (46 – 50 cm) silver - plated brass chain.
If items are no longer available, please contact the seller to request further information.
Click here to see more gift ideas!!
Visit us every Wednesdays for more awesome gift/present ideas for you or the
Book Lover in your life!!!