Great assortment of items this week! Which one is your favorite? Mine is the last one!

Don't limit yourselves to only holidays or special occasions to get some of these great gift! This weekly series is full of fun and unique gifts for the book lover in your life or for yourself!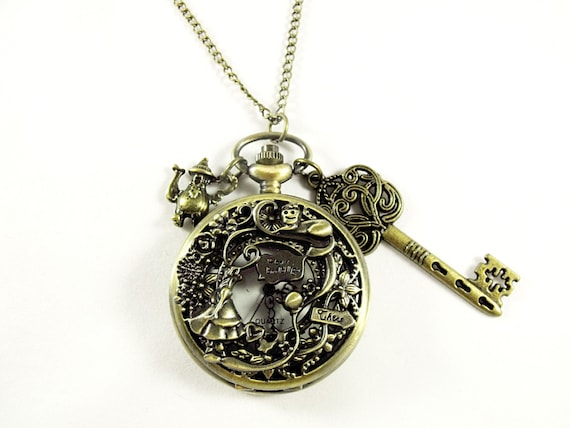 Keepsake Alice in Wonderland Pocket Watch Necklace
$32.00 (plus S&H)
This keepsake pocket watch necklace features and very detailed Alice in Wonderland Motif on the front of the case. The Alice motif is securely cast into the front case of the watch. The case itself is copper base with a high quality bronze plating. It measures a large 1-3/4 inches round and overall with the loop measures 2-1/2 inches. Hanging with the watch are two Alice in Wonderland related charms: on Victorian style vintage key and a tea pot both cast in white bronze. The fully functional watch hangs from a silver plated chain that measures 30 inches and closes with a lobster clasp closure.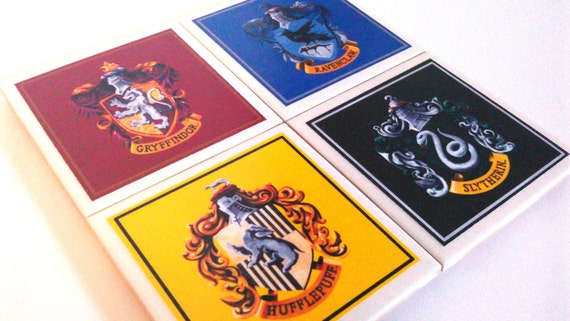 Harry Potter Coasters, Hogwarts Crests, gifts under 20, tile coasters, Geek Gift Idea, Harry Potter Gift, Book Lovers Gift, Harry Potter
$ 15.00 (plus S&H)
What a perfectly unique and functional gift for anyone you know! 1 in 3 people are Harry Potter fans (that's my own made-up statistic!) It might be 1 in 2.
These are sure to impress!! My 4 1/4" coasters are ultimately sealed with a clear satin finish. They are water, heat, and scuff RESISTANT. Unlike a lot of coasters out there, my coasters are backed with cork, not felt.
This set of 4 Harry Potter tile coasters will ship in 1-2 weeks.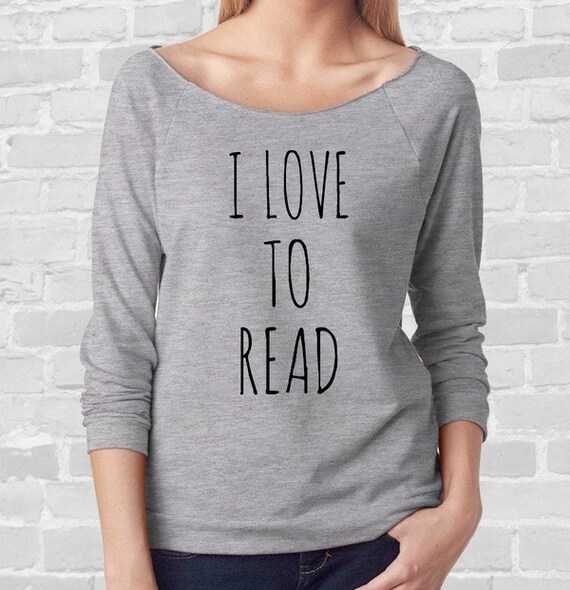 I LOVE to READ Ladies 3/4 sleeve raw edge wide neck Raglan Pullover Long Sleeve Shirt
By
MondayGirlApparel
$28 (
plus S&H
)
*3/4 sleeve raglan pullover (sleeve cuffs are a bit snug so pushing up as far as the model has is probably as high as you can go up the arm)
*Raw edge wider neck line.
*Super soft and lightweight.
These are a nice true to size fit although if you'd like a little more of the off the shoulder slouchy look, you may want to go up a size.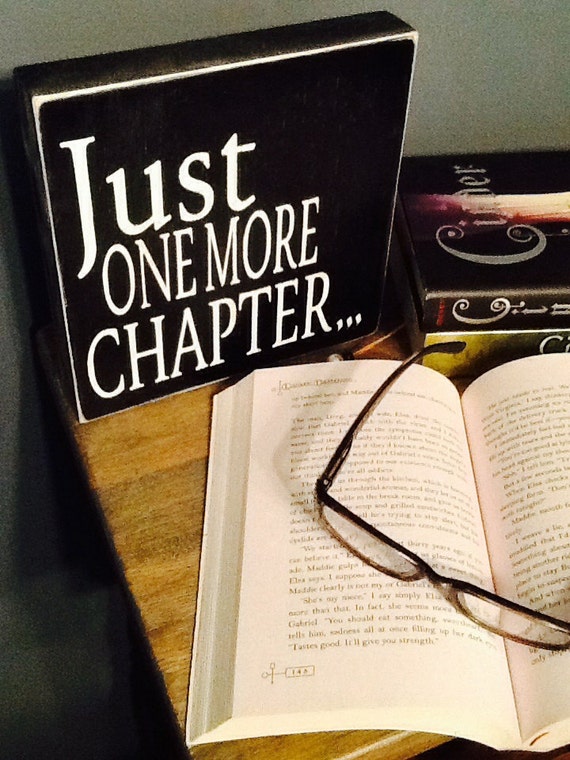 Just one more chapter 8x8 wood sign- hand painted
By
HomeDco
$18.00 (
plus S&H
)
Our first addition to our new book lovers section inspired by my book loving, reading girls. Jade, Megan and Kaylee.
The perfect gift for the book lover in your life. A great addition to a personal library or just sitting on a shelf or nightstand. "Just one more chapter" -
8x8 in white on black background- sanded edges. All wood and hand painted.
Custom orders on sizes and colors excepted.
If items are no longer available, please contact the seller to inquire further information.
Click here to see more gift ideas!!
Visit us every Wednesdays for more awesome gift/present ideas for you or the
Book Lover in your life!!!